Do your coworkers or friends all talk about their investment portfolios? You've been meaning to get in the stock game, but how do you start if you don't have a big wad of cash to invest?
We've got your answer. It's called Acorns, and it's an app that lets you start investing without risking big bucks.
Acorns: CNBC calls it "the new millennial investing strategy." Once you connect the app to a debit or credit card, it rounds up your purchases to the nearest dollar and funnels your digital change into an investment account. Sign up to try it risk-free with a $5 sign up bonus.

How to Get $5 Acorns Sign Up Bonus
And here's a bonus for our BSL friends: Get a free $5 in stocks when you make your first investment. What's better than free money?
Do you want to try Acorns? You can get a $5 sign up bonus just for signing up. Just use the link below and you'll get a $5 sign up bonus once you've completed your registration.
What is Acorns?
Want to know more about the app?
Well, you can always download Acorns for free.
With the app, you'll start small and stack up change over time with the Acorns "round-up" feature. That means if you spend $15.25 on your connected debit or credit card, for example,  75 cents gets dropped into your Acorns account.
Then the app does the whole investing thing for you. It's that simple. Now you can brag to your friends, too.
The idea is you won't miss the digital pocket change — you know, out of sight, out of mind.  And those automatic savings stack up faster than you'd think.
The app is free to download on the app store or google play, and the service costs $1 a month for balances under $1 million —  plus you'll get that $5 bonus just for starting out. Or you can sign up with your student email and it's free.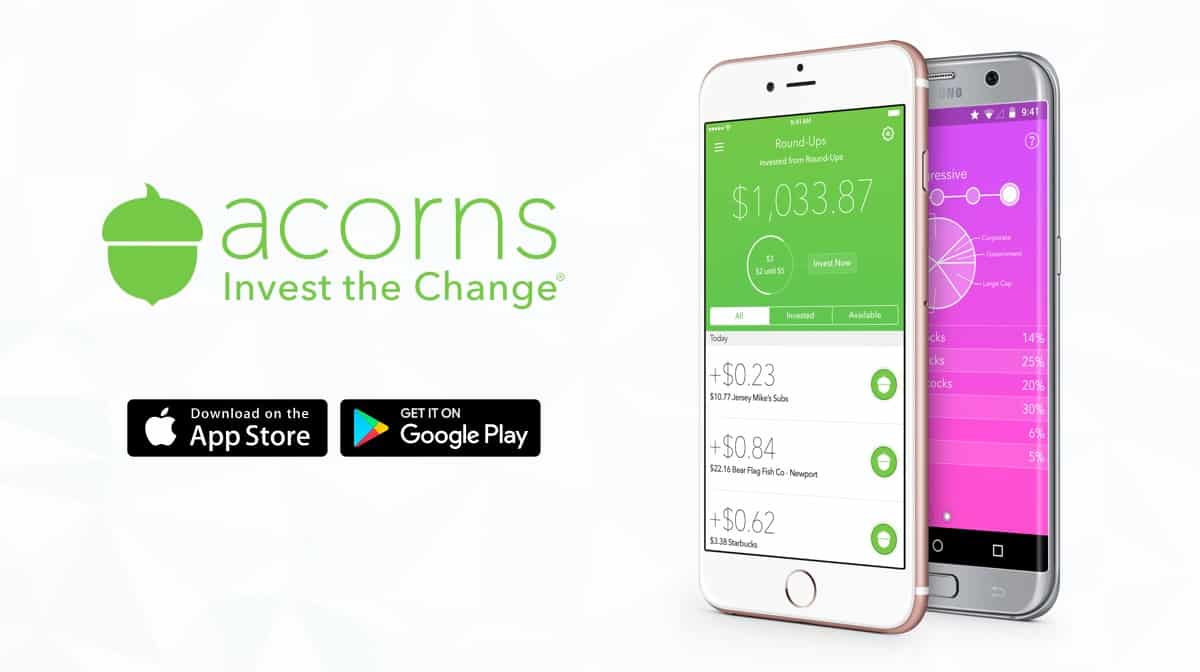 The sooner you start investing, the sooner your money can start to grow toward your goals. Get started with this Acorns bonus today!