Got student loan debt? There is room for hope for many in the form of student loan forgiveness programs in 2020.
Student loans are a massive economic burden for millennials that graduate from college every day. According to one study by Pew Research Center, 1 in 4 American adults have student loan debt.
Those who have bachelor's degrees owe a median of $25,000 dollars. Many college graduates and parents are worried about paying off student loan debt, especially if other payments are taken into consideration.
However, there is room for hope for many in the form of student loan forgiveness programs.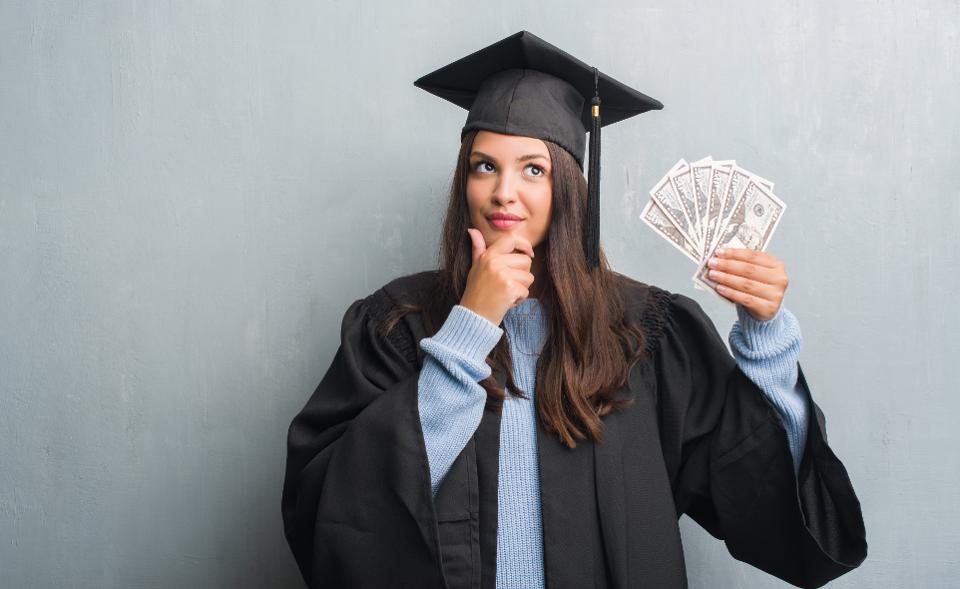 Student Loan Forgiveness Programs 2020
| FORGIVENESS PROGRAMS | DIRECT LOANS | PLUS LOANS | FFEL PROGRAM LOANS | PERKINS LOANS |
| --- | --- | --- | --- | --- |
| Public Service Loan Forgiveness (PSLF) | Yes | Yes | No* | No* |
| Income-Driven Repayment (IDR) | Yes | Yes (unless taken out by parent*) | No* | No* |
| Perkins Loan Cancellation and Discharge | No | No | No | Yes |
| Teacher Loan Forgiveness | Yes | No | Yes | No |
| Loan discharge due to closed school, total and permanent disability, death or bankruptcy | Yes | Yes | Yes | Yes |
These are specialized programs that are offered by government agencies to help reduce the burden of student loan debt college graduates face each year. The eligibility requirements for student loan forgiveness vary depending on the program.
Another benefit to forgiveness programs is that most programs will suspend the deadline for you to pay your loan while they review your application.
In this article, we will show you how to apply for student loans, whether someone qualifies for student loans, and what to watch out for when applying.
How to Apply & Eligibility
Student Loan forgiveness programs are often accessed at the federal level. You can contact a loan servicer that can help you with eligibility and billing for student loan forgiveness programs.
From here, you can talk to your loan servicer on what options you have when applying for forgiveness programs. Certain programs will only offer forgiveness for certain types of loans, for example, teacher loan forgiveness programs only offer student loan forgiveness if your loans are either direct loans or federal family education loans (FFEL).
Some, but not all, types of forgiveness programs will offer you loan forgiveness for Perkins Loans so please read the program description carefully.
What Types of Student Loan Forgiveness Programs are Out There?
There are a variety of student loan programs offered by both federal and state governments. Most of these programs are based on occupation such as work for government, teaching, or military for example.
Others include forgiveness programs based on income such as the Federal Income-Based Repayment program or the Pay as You Earn Program.
These loan forgiveness programs are especially helpful when you have bills that total up to more than 10% of your discretionary income.
Other student loan programs are sponsored by state governments such as the Maryland SmartBuy Home Buyer Assistance & Forgiveness Program or the Janet L. Hoffman Loan Assistance Repayment Program.
Student Loans Forgiveness Programs Summary
Although student loan forgiveness programs are a godsend for many, you should be wary of scams and other deceptive schemes.
Students paying off their loans can get desperate and search for anything to help pay off their debt which can make them vulnerable to scams offering student loan forgiveness.
Other important caveats include specific prerequisites for loan programs or higher than average interest rates if you go with income-based forgiveness programs. Overall, student loan forgiveness is a great resource for any college graduate in need. If you need more help with paying off your student loans you can check our latest article.