Looking for a new way to make $200 fast and bring home the bacon? You can look into starting to deliver food today and make money with DoorDash.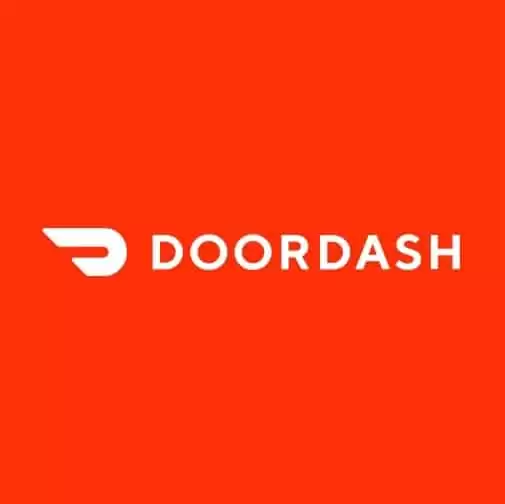 What is DoorDash?
DoorDash is a food delivery service that launched in San Francisco and has since expanded to 56 markets and more than 600 cities across North America and will deliver your food from hundreds of great local restaurants in your area in 45 minutes or less.
The platform allows customers to order food from their favorite restaurants through the DoorDash app or website. DoorDash then sends a driver, known as a "Dasher," to the restaurant to pick up the food and deliver it to the customer.
DoorDash partners with a wide range of restaurants, from local mom-and-pop shops to national chains. Customers can browse menus and place orders directly through the DoorDash app or website, making it easy to get the food they want delivered straight to their doorstep.
In addition to food delivery, DoorDash has also expanded into grocery and convenience store delivery. The company has partnerships with retailers such as Walmart and CVS, allowing customers to order groceries and household essentials for delivery through the DoorDash app.
DoorDash is available in over 4,000 cities across the United States, Canada, and Australia. The platform has become increasingly popular in recent years, particularly during the COVID-19 pandemic, as more people are ordering food for delivery instead of dining in at restaurants.
Overall, DoorDash has revolutionized the food delivery industry by making it easier for customers to order food from their favorite restaurants and have it delivered straight to their doorstep.
Why Should You Drive for DoorDash?
You probably know by now that the best local restaurants now deliver food to people's doors. You can make money by delivering breakfast, lunch, dinner and more from restaurants right to people's doorstep with DoorDash.
There are several reasons why someone might consider driving for DoorDash:
Flexibility: Driving for DoorDash offers a high degree of flexibility. You can choose when and where you want to work, and there are no set hours or schedules to adhere to. This makes it a great option for people who need to work around other commitments, such as school or family responsibilities.
Earning potential: While the amount you can earn with DoorDash varies depending on several factors, including your location and the time of day, many drivers report earning a decent hourly wage. DoorDash also offers opportunities for bonuses and incentives, such as extra pay for completing a certain number of deliveries.
Easy to get started: Getting started with DoorDash is relatively easy. All you need is a car, a smartphone, and a clean driving record. DoorDash also provides training and support to help you get up and running quickly.
Community: Driving for DoorDash can be a great way to meet new people and become part of a community. Many drivers report feeling a sense of camaraderie with other Dashers, and DoorDash also offers events and meetups for drivers to connect with one another.
Variety: One of the benefits of driving for DoorDash is the variety of restaurants and cuisines you get to experience. You'll have the opportunity to try new foods and explore different neighborhoods in your area.
Overall, driving for DoorDash can be a good option for people who are looking for flexible work with the potential to earn a decent wage. While it may not be the right fit for everyone, it's worth considering if you enjoy driving and want to be your own boss.
Here's how DoorDash works
1) Get activated
Give them your info and they'll do a background check to get you on your way.
2) Get ready
Pick up the basics of Dashing, some gear, and the iOS or Android app.
3) Get Paid
Turn on the app, accept some orders, and start bringing home the bacon.
DoorDash Driver Reviews
"Dashing is a vacation. It might pay for our wedding, it might send us to the Bahamas, who knows. We'll figure it out when we get there." – Sean & Krystina
"You can't really beat the freedom. Money when you want it is pretty dang convenient. And it's consistent." – Johnny
"I love Dashing. It's a lot of fun going to different restaurants. Some of them, I don't even know that there's this little hole in the wall until I get an order from them." -Alex
Want to join in on the fun? Start delivering today and make great money on your own schedule.