Only about a third of American mobile games are available for both Android and iPhone users. It goes to show you that even though both represent a strong market presence, designing an app suited to both platforms isn't always necessary.
When it comes to designing the best games that pay real money, however, having a wider audience can help developers increase their rate of success. Namely, how many times the app is downloaded.
If you're looking for the best games that pay real money to download and earn more, you've come to the right place. We'll talk about which games you can play for real cash rewards and where you can find them for download.
We'll also compare them against one another to show you which of these money-making apps are worth your time. Sure, you won't become a millionaire from playing mobile games, but it's often worth it, especially if you're stressed and need a break.
Are you ready to learn more about the best games that pay real money? Let's get started!
27 Best Apps That Pay Real Money
Need some inspiration for money-making apps? The nearly 30 gaming apps below think your gaming time is worth money, even if you're a broke college student.
Download Blackout Bingo on the App Store or through the Samsung Galaxy Store and start playing bingo games today. You can earn enough points to cash out for gift cards, prepaid debit cards, and PayPal deposits.
In Blackout Bingo, games last about two minutes. This makes it easy to squeeze in a game or two before class or while you're waiting for the bus.
Learn more about Blackout Bingo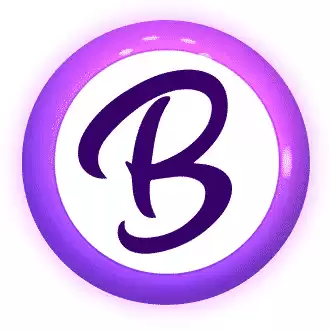 Blackout Bingo
Blackout Bingo is the fresh, social competitive twist to the classic game where you can win real world rewards and cash for playing bingo on your phone.
Download Now
One of many Solitaire gaming apps you can download to cash in on, Solitaire Cube takes Klondike Solitaire and elevates it for a more rewarding experience.
Solitaire Cube is a top-rated card game on the Apple App Store, boasting an impressive 4.6/5 rating from over 130k users. This modern version of Klondike Solitaire features tournaments and head-to-head competitions with cash prizes. Players can earn up to $83 per win in just minutes, making it a legitimate app for earning real money against other gamers.
Solitaire Cube provides an intuitive interface and challenging gameplay, making it a popular choice among casual gamers seeking money-making games.
Learn more about Solitaire Cube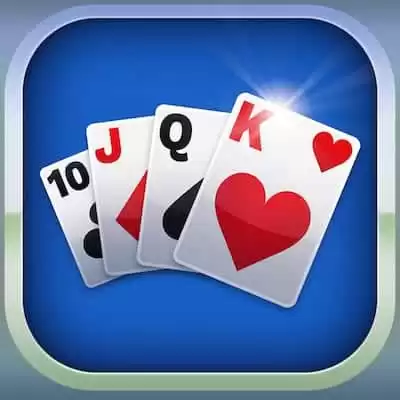 Solitaire Cube
What if there's an app that allows you to not only play the classic Solitaire game but gain actual cash from it? Solitaire Cube is that answer, and it's a fun way to gain a little side money.
Try Practice Round
Samsung Galaxy and Apple users alike will delight in Solitaire Cash, a game that features the classic Klondike rules with some unique modern twists. For instance, you'll play Solitaire in a very un-solitary way by competing against other players for real money.
This free gaming app comes from Papaya Gaming but you'll want to deposit $5 in order to win the big bucks. Other games from this developer include Bubble Cash, 21 Cash, and Bingo Cash.
Learn more about Solitaire Cash
Apple users who love to play pool should give Pool Payday a look if they haven't already. This gaming app might incorporate virtual stripes and solids, but it's an easy way to make some money if you're an expert shot.
Even if you're not, Pool Payday is the perfect game to hone your pool-playing skills. You can choose between 8-Ball Pool and Trick Shot Pool.
It might be the last bingo game app on our list, but it's certainly not the least. Bingo Cash comes from Papaya Gaming and offers players plenty of opportunities to add to their cash reserves.
Bingo Cash takes daubing to a whole new level with interactive and vibrant gameplay. You can also cash out via PayPal to do more with your earnings.
This gaming app is the only virtual hunting experience on the list, but it can earn you a sizable reward if you win. The concept is to bag the biggest buck while avoiding does.
With Big Buck Hunter, you can play with friends or compete with strangers. You'll find Big Buck Hunter on the Samsung Galaxy Store and the App Store.
Learn more about Big Buck Hunter
You know the drill by now: download AppStation and the featured games within it to earn money for each second you play. Just let AppStation peek over your shoulder as you enjoy card, casino, arcade, action, and strategy games.
AppStation is only available for download on the Google Play Store. It's an easy way to make some extra money if you have lots of free time.
8. 21 Blitz
Available from both the App Store and Google Play Store, 21 Blitz combines Blackjack and Solitaire for a memorable experience. All you hfaave to do is match cards to reach 21 or stack five consecutive cards. 
Though it can require a learning curve, 21 Blitz remains a favorite in the gaming community. Games are only three minutes as well so you can easily fit in a few games throughout your day.
Get-paid-to apps pay you to complete small tasks and Money Well is one of them. With this app, you'll play various types of games and earn coins along the way.
The idea here is to tell developers what you do and don't like about the featured games. They can then use this information to improve the game or even develop another one.
Money Well lets you cash out via PayPal or by choosing from several available gift cards. You can also earn rewards by referring friends and family.
Deciding which gaming app to play can feel like figuring out what to eat for dinner. If you're not sure what apps to download and play, put Mistplay at the top of your list.
This Android-only app pays you to complete achievements and play games for long periods. The more games you play, the more cash you can stack up.
Mistplay also lets you cash out via gift cards. Simply reach the indicated amount in rewards and redeem your points for free cash.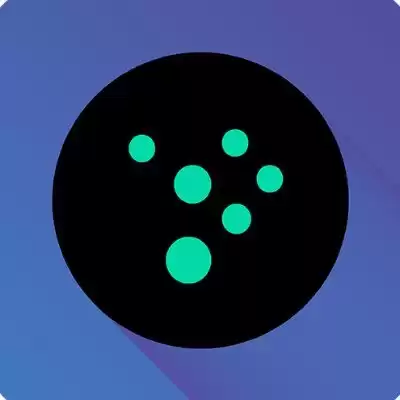 Mistplay
Earning money by playing games on your phone sounds like a dream. But Mistplay really pays you for playing new games with cash rewards.
Download (Android Only)
Rewarded Play isn't like many of the other gaming apps on our list. Rather than playing a single game to win real cash, you download and play several games to earn rewards.
The idea is that Rewarded Play looks over your shoulder as you play featured games, noting when you complete achievements and how long you play. You're rewarded accordingly.
Note that Rewarded Play is only available for Android devices. However, you can cash out for gift cards.
Learn more about Rewarded Play
12. Dominoes Gold
You're probably familiar with the game of matching two-sided tiles with their likeness to win. However, the Dominoes Gold mobile app breathes new life into this age-old game for a rewarding experience (in more ways than one).
You can play for free to practice your strategy or choose a tournament and pay the entry fee. Winners can cash out their Skillz Ticketz for real cash prizes and more.
Learn more about Dominoes Gold
This Google Play app mirrors other apps that pay you to download featured games. Genres vary from card and adventure to casino, strategy, and more and you can cash out via free gift cards.
Find Cash'em All in the Google Play Store and download it for free. Like Mistplay and Rewarded Play, Cash'em All pays you for downloading other games and playing them for an extended period.
You can cash out your earnings via PayPal when you reach $0.50. Since you can easily reach that amount with only a few minutes of play, it's practically a no-brainer.
15. Swagbucks – $10 Sign Up Bonus
You'll still earn $10 for signing up with Swagbucks if you don't participate in the LIVE portion, but there are so many other earning opportunities available. For example, you can answer survey questions, get paid to watch videos, shop online, and play games.
Swagbucks doesn't quite have the game count that other apps like it do. However, it's a great way to maximize your earnings without having to navigate through several apps at once.
Learn more about Swagbucks + Claim $10 Bonus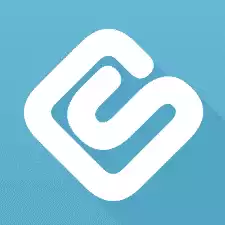 Swagbucks
If you want another quick way to make money online then give Swagbucks a shot. You'd be silly not too as the site has already paid out $441.9 million to its users.
Claim $10 Welcome Bonus
Earn a $10 bonus when you sign up with Swagbucks LIVE. This gaming app can be downloaded from the Google Play Store and the App Store.
Swagbucks LIVE is a trivia gaming app that rewards you for answering questions correctly. You can also bring your family and friends into the mix by challenging them to see who knows the most.
Learn more about Swagbucks LIVE
Download InboxDollars from the App Store or Google Play Store and you could earn a $5 sign-up bonus if you complete the various introductory tasks. Once you do, you're on your way to cashing out for gift cards and real cash.
InboxDollars also pays you to complete surveys and paid offers, shop online, and so much more. If you're looking for a one-stop shop in a gaming app, InboxDollars could be the one.
Learn more about InboxDollars + Claim $5 Bonus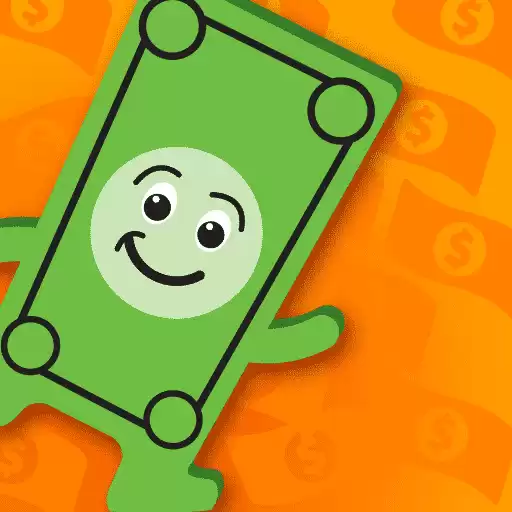 InboxDollars
InboxDollars is a market research company that'll pay you to search the web (using their search engine) instead of using Google or Bing. So if you search the web for a few days and other tasks like playing games, watching videos, or taking online polls -- you can make extra money online.
Claim $5 Bonus
Download Solitaire Clash from the App Store or Google Play Store to win real cash for completing the classic game. You can play as long as you like for free or participate in paid tournaments for real earnings.
Solitaire Cash comes from AviaGames and lets you cash out your earnings via deposits to your PayPal, Apple Pay, and Venmo accounts.
Learn more about Solitaire Clash
Only on the App Store, Bubble Cash is another one from Papaya Gaming. In this game, you'll shoot bubbles to remove them from the screen and earn points.
Bubble shooter games are common on most gaming platforms. It's fun to pop these virtual bubbles and see what happens when you do.
Do you like casino games like bingo? If so, you'll love Bingo Clash, not to be confused with the next bingo game on our list, Bingo Cash.
Bingo Clash invites you to play short bingo games for free or enter paid tournaments to win real cash prizes. Win the jackpot and you can cash your earnings out via PayPal.
When it comes to bingo games, Bingo Clash ranks highly for its stellar graphics and interactive features. Check it out today to see how you can earn real money by playing bingo.
Check out the Publisher's Clearing House app on the App Store and Google Play Store to see what it's all about. Here, you'll find plenty of games to play that can earn you real cash rewards.
Between instant-win games and scratch cards, members can win gift cards, cash, and merchandise. You can also participate in sweepstakes opportunities to earn more.
22. Spades Blitz
Are you familiar with the card game of Spades? If so, you can earn money with Spades Blitz, an app available for iPhone and Samsung Galaxy owners alike.
In Spades Blitz, you compete with other players to win cash prizes. You'll have to pay an entry fee, but if you win, you'll get your money back—and then some.
23. Bubble Shooter
This Apple-only app takes bubble shooting to new heights with clean, crisp gameplay and interactive graphics. Compete against other players to win real cash, but you'll need to put some skin in the game first.
Bubble Shooter games last about three minutes. Incorporate it into dead spots in your routine and you might even end up a winner.
24. Bubble Cube 2
Pop three bubbles and you could win ten times that amount or more with Bubble Cube 2. This gaming app can be downloaded from the App Store and the Google Play Store for free.
Bubble Cube 2 lets you play alone for free or compete with others for money. However, you'll have to pay an entry fee just to get in.
25. Bingo Win Cash
Available for Android and Apple devices, Bingo Win Cash lets you play as many free bingo games as you can handle. You can also enter tournaments to compete for real cash prizes.
With vibrant graphics and a whole lot of fun incorporated into gameplay, Bingo Win Cash makes earning money that much more enjoyable. You can even cash out your earnings to your PayPal account to use it as you please.
26. Spades Cash
Available from the App Store and Samsung Galaxy Store, Spades Cash deals the same deck to you and a competitor. Whoever is the first to finish the deck wins.
Spades Cash can be addicting once you know the ropes. It's also a great way to earn some extra money if you're a great Spades player.
27. FanDuel Fantasy Sports
Sports fans with iPhones and Android smartphones will love FanDuel Fantasy Sports. This app is free to download and rewards you for betting on sports such as basketball, football, and more.
Not sure if betting on sports is right for you? The app offers free bets if you happen to miss the mark on your first try.
Games That Pay Real Money FAQs
What games can I play that pay real money? 
You can play numerous games that pay real money, including 21 Blitz, Solitaire Cube, Bubble Cash, Rewarded Play, and more. You can also download Spades Cash, Pool Payday, and Bingo Clash to get paid in cash as well.  
How much can you earn with games that pay real money? 
You can earn a few dollars per week or month with games that pay real money. It all depends on how long you play and how often. 
What kind of games can you download that pay real money? 
You can download and play several types of games that pay real money. For example, you can play Solitaire, Dominoes, casino games, card games, action games, and virtual hunting games. 
Play the Best Games That Pay Real Money Right Now
You can only swipe through Instagram photos so many times. Why not download a mobile game and play?
Sometimes all those game choices can be overwhelming. What if you could earn money for those games so you can decompress and make some extra money at the same time?
We hope this article has helped you to answer the questions above with games that you can download and play for real money. All you have to do is find the one that best fits your style.
Which apps will you download to start earning extra cash? Share your favorites!