This is a smart list of things that anyone can do, today, in order to make make money through side hustles to pay off student loans quickly.
Student loan debt is a rapidly increasing figure, year after year.
With the fee and tuition's increasing all the time there are more students who carry the burden of student loans.
Over the past few years, the number of students getting student loans to fund their education has increased by 70%.
This means that more than 70% of students graduate owing an exceptional amount of student loan debt to the following top student loan companies:
Company

Variable Rates (APR)

Fixed Rates (APR)

Eligible Degrees

Company Website

2.76% – 7.03%

3.18% – 7.25%

Undergrad
& Graduate

VISIT SITE

2.55% - 6.97%

3.89% - 7.89%

Undergrad
& Graduate

VISIT SITE

2.80% – 5.90%

3.37% – 7.02%

Undergrad
& Graduate

VISIT SITE

2.58% – 7.07

3.25% – 7.25%

Undergrad
& Graduate

VISIT SITE

2.56% – 7.94%

3.15% – 8.12%

Undergrad
& Graduate

VISIT SITE
Paying off student loans quickly
If you are planning to pay off your student loan debt ahead of schedule, it is a good goal to have.
I personally paid off $30,000 worth of student loans in under 12 months. I attribute some of that to having smart side hustles like finding ways to make extra money fast with answer questions for money apps and flipping items for a profit.
For many students paying off this debt early and being free of student loan debt in record time is a huge relief.
However, we all know that the ability to pay off student loans depends on having a discretionary income.
Discretionary income: It is the money that is left over from a paycheck, after covering all the basic expenses of life.
How can you figure out a way to earn more discretionary income?
Let's get started!
Best side hustles to pay off student loans
Here we have a few side hustles that can help you pay off your student loan quickly. It's possible even if you have $40,000 of student loan debt or more.
1. Sell your old tech
As a student, most of us are tech-savvy. We love to invest in all the latest gadgets that are available online just to experience what they can do.
However, most of the gadgets become useless and we end up not needing them anymore.
There is no need to keep this clutter with you when you can sell all the useless gadgets for a decent amount of extra money to help pay off your student loans.
Check all your old gadgets and assure that they are in excellent condition and easily sell them to companies like Gazelle and DeCluttr for some extra moolah.
2. Deliver with DoorDash
DoorDash is looking for people who want to start delivering food to earn extra money and work on their own schedule.
You choose the hours you work and get paid cash per order (once you have access to fast pay). Rates will vary by location.
Once you sign up to become a dasher, DoorDash will reach out about an orientation. Complete the orientation, and you're on your way towards getting paid for every completed delivery plus 100% of tips received.
This is such an easy way to make money by delivering on your free time while making extra cash and funding your personal goals.
3. Score cash with Survey Junkie
Survey Junkie is a free survey app for your phone that pays you to take online surveys, participate in focus groups, and try new products.
And, I really mean free all around – free to join and they don't charge anything to be a member (they will actually pay you in cash via PayPal).
You can get a free registration bonus for free when you join through this link.
Taking online surveys to make extra money is a no-brainer!
You definitely won't make $500 fast right away with surveys alone, but you won't waste much time, and you can make some money the easy way. They also have the highest rating of any survey site on TrustPilot of 4/5 stars with over 7,000 satisfied users: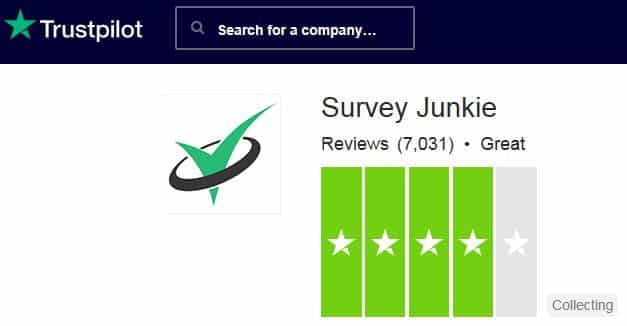 Survey Junkie pays between up to $50 per survey, and many of them take less than 5 minutes to complete. It is one of the highest paying survey sites that actually works. Sign up through here.
4

. Deliver with Postmates
It pretty easy to become a delivery driver for Postmates. It's free to sign up and fast to get started. There are no fees or time commitments, so you take home 100% of what you earn every time you complete a delivery.
As a driver, you'll get paid to deliver things like take out, groceries and even alcohol.
Here's how to get started:
✔️ Create your account – Enter your name, email, phone number and provide a profile photo and proof of identity.
✔️ Receive welcome kit – Once Postmates verifies you are who you say you are, they will send you a delivery welcome bag in the mail.
✔️ Download the app, go online – Open up the app and start accepting delivery offers and get paid whenever it's convenient for you!
Many reviews online state that you can make up to $25 per hour. You can also see how much you earned after each delivery and exactly how your earnings were calculated. Get free weekly deposits or cash out instantly anytime you want. If you're interested, you can learn more here.
5. Get paid at Swagbucks
Swagbucks is another great survey site to make some extra money ing that can go towards paying down your debt.
As a new member, you can earn up to $35 per survey!
They are known for giving out fun, top-paying surveys. And you can also get paid to play games and watch TV!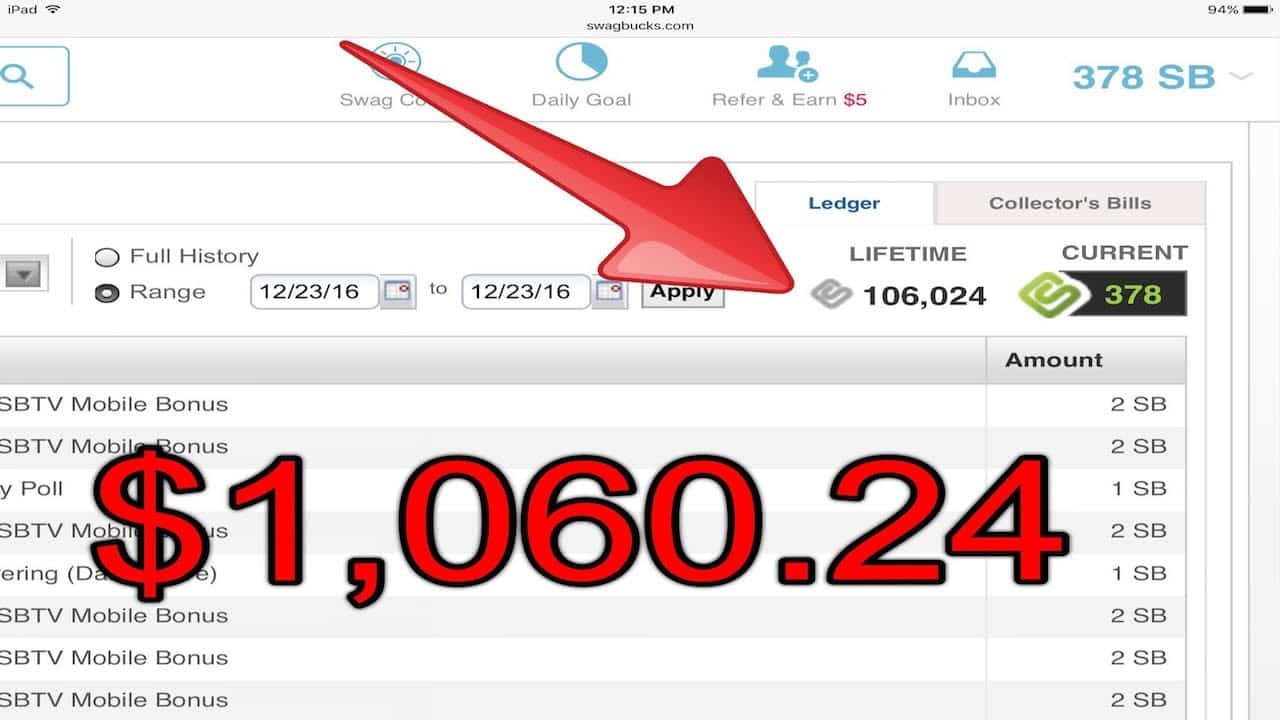 It's similar to Survey Junkie, but there are also a few other ways you can earn money as a member (including a $10 bonus just for signing up).
Other ways you can make money with Swagbucks outside of surveys:
Swagbucks is conveniently offering a $10 bonus just for signing up through this link, so act fast.
6. Claim $50/year with Nielsen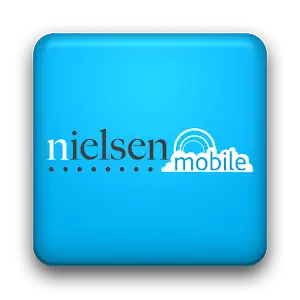 By using the internet as you do every day, Nielsen invites you to make a difference – and you can make money too.
Just download the app and you can make $50 per year, it's a legit way to make extra money passively.
You don't really have to do anything other than initially registering your computer or phone (they track your usage).
This company will pay you $50 a year to keep their app on your favorite internet browsing device and they also give away $10,000 each month. So you can possibly make more than $500 fast. Sign up through here for a registration bonus.
7. Earn extra money with your car
There are many students who have their own car but not enough time to use it because they are busy with their work.
Did you know that you can use your car to make you extra money?
Use the services of Lyft to drive people from one destination to another according to your schedule and you can make some extra money and be your own boss.
If you do not have time to drive let others use your car by advertising it on Getaround and they will pay you to rent out your car when you're not using it.
In addition to renting out your car, you can rent out everything you own from bikes, golf clubs, cameras, speakers, generators, pressure washer, tools, paddleboards, and more with FriendWithA.
8. Investing
Nobody wants to carry the burden of student loan debt for that long, but most of the borrowers don't have any alternatives.
However, a certain percentage of students find it quite enticing to invest a particular portion of their student loans, which they save every semester, in a place that offers better returns.
Some consider it as one of the quickest ways to make money to repay those same student loans. But the issue that concerns most of the students is whether investing student loan money is a good idea or not? You can learn more about investing student loans to make more money to pay off the debt here.
9. Play games
Paying off your student loans by playing games sounds crazy. But a free Android app called Mistplay lets users play new games to earn points that can be redeemed for gift cards like VISA, Amazon, Target, Walmart and more.
If you download the free app you will get a list of all the available free games to play for money. The longer you play (the app tracks the time), the more you earn! Plus, they even offer some big in-game rewards — up to $20.
It takes minutes to sign up and it's totally worth it if you want to get paid to play games.
Description
Company Logo
Mistplay (Android Only)
Price: FREE

Earning money by playing games on your phone sounds like a dream. But Mistplay really pays you for playing new games with cash rewards.



DOWNLOAD MISTPLAY



Side hustles to pay off student loans
This is an exhaustive list of things that anyone can do, today, in order to make money through the best side hustles I've found.
Select the side hustle you are most comfortable with. It will allow you to get rid of your student loans quickly and you will generate some extra income.
Good luck!
Have you used side hustles to pay off student loan debt? Which ones have worked out well for you?