Learn how LendKey can help you save money and is incredibly simple. Members average savings is $300/month, when they use LendKey refinance student loans.
Looking to cut the cost of your student loan debt?
You aren't alone, members average savings is 40% when they refinance their student loans.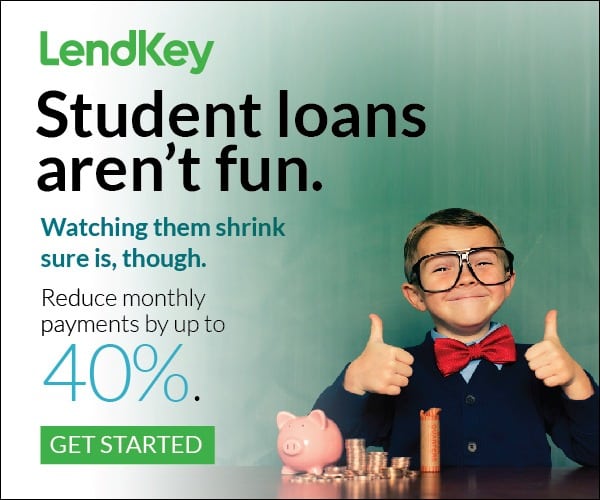 Refinance your student loans, like now.
This advice cannot be taken lightly. With interest rates continuing to rise and 3 or 4 hikes likely this year, you should look into refinancing your student loans immediately.
This may be the most sound advice anyone in student loan debt can hear.
Even if you are making the minimum payments or a bit more, it might be worth looking into another quote as they take only a few minutes to check.
LendKey could help you refinance your student loan rate at a significantly lower interest rate – The savings and cash you would get can be huge.
Look how easy it is: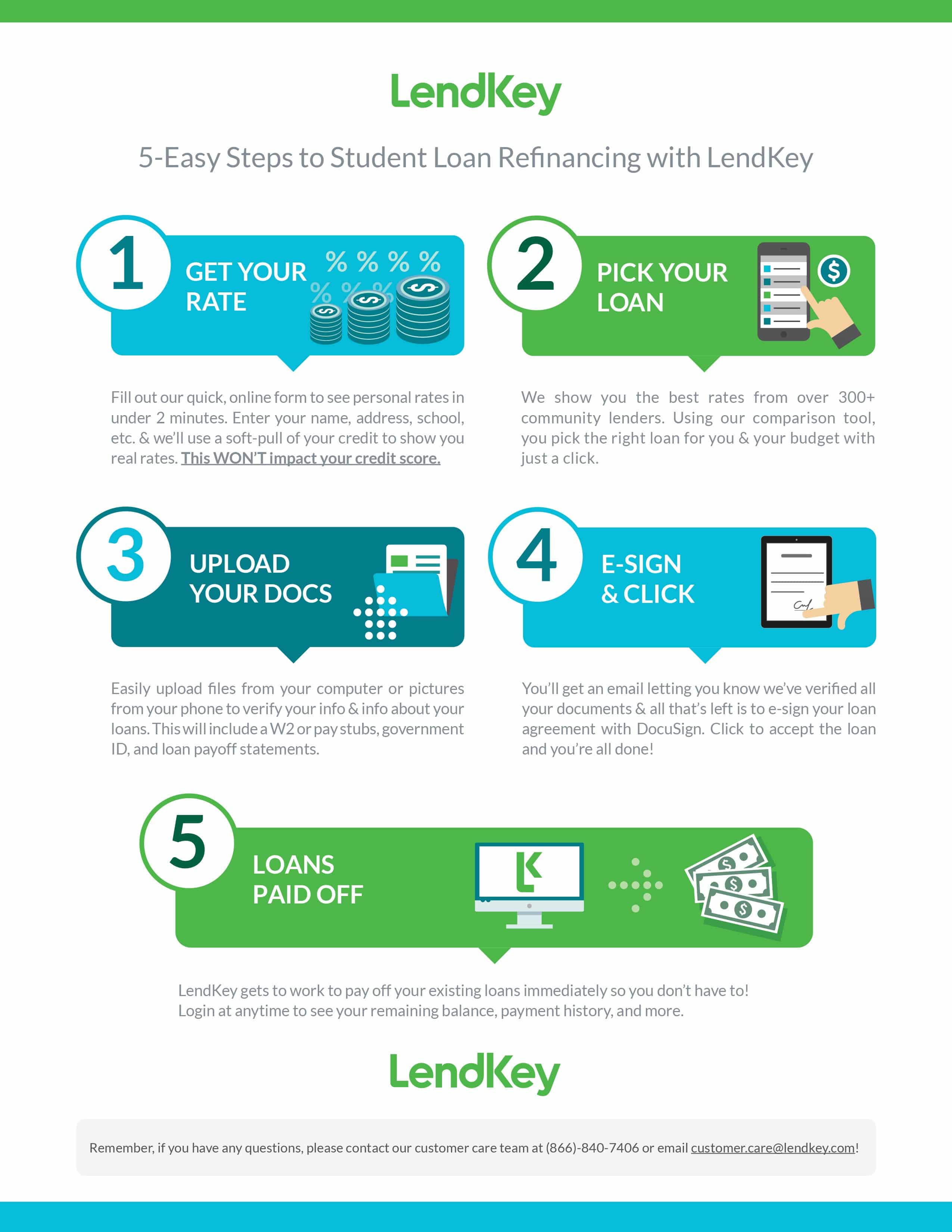 If you are interested in learning more about refinancing your student loans, you can visit LendKey by clicking here.
What is LendKey?
LendKey is a platform that connects borrowers with community banks and credit unions that provide private loans for undergraduate and graduate students and refinance loans for college graduates. You can read our full Lendkey Refinancing review here.
Best For:

 

LendKey is a great option for those that have an average credit score and you're looking for a lot of options in terms of student loans refinancing or consolidation. Visit LendKey to learn all of their options to see what they have for you.

Interest Rates: They have interest rates as low as 2.56% – 7.94% for variable APR and3.15% – 8.12% for fixed APR. You can get your custom rate in 3 minutes or less by visiting LendKey.
Loan Length: You can get a loan through them for a 5, 7, 10, 15, or 20 year term. Speak to one of their representatives to figure out the best loan length that works for you.
Amount: The company currently offers student loan refinancing and consolidation for loans over $5,000.
Criteria: To qualify for this loan, you will need to be able to prove that you have an adequate income to pay off the loan and an average credit score.
Good:
LendKey focuses on customer service. The average person saves around $16,657 in student debt refinancing. Conveniently offers a 30-day, no-tax or interest return, if customers are not satisfied.
Bad:
The minimum credit score for acceptance is around 680, and they require a strong credit history. Reviews have said the website is not user-friendly, and the process of uploading documents online is confusing.
Visit LendKey and Find Your Rate in Under 3 Minutes