Are you short on extra money? Do you have to stretch from paycheck to paycheck to get the bills paid? Could an extra $200 help you right now? If you're not ready for a higher-paying full-time position or don't want to commit to adding a permanent part-time side gig to your schedule, consider a flexible gig economy job in 2023.
You can work as much, or as little, as you'd like. You'll be able to set your schedule based on how much you want to boost your earnings, and you will end up with some new skills to bolster your resume.
There are many different ways to make money on the side. Options range from traditional positions like tutoring or babysitting to new types of flexible work options like driving for Uber or starting your own blog.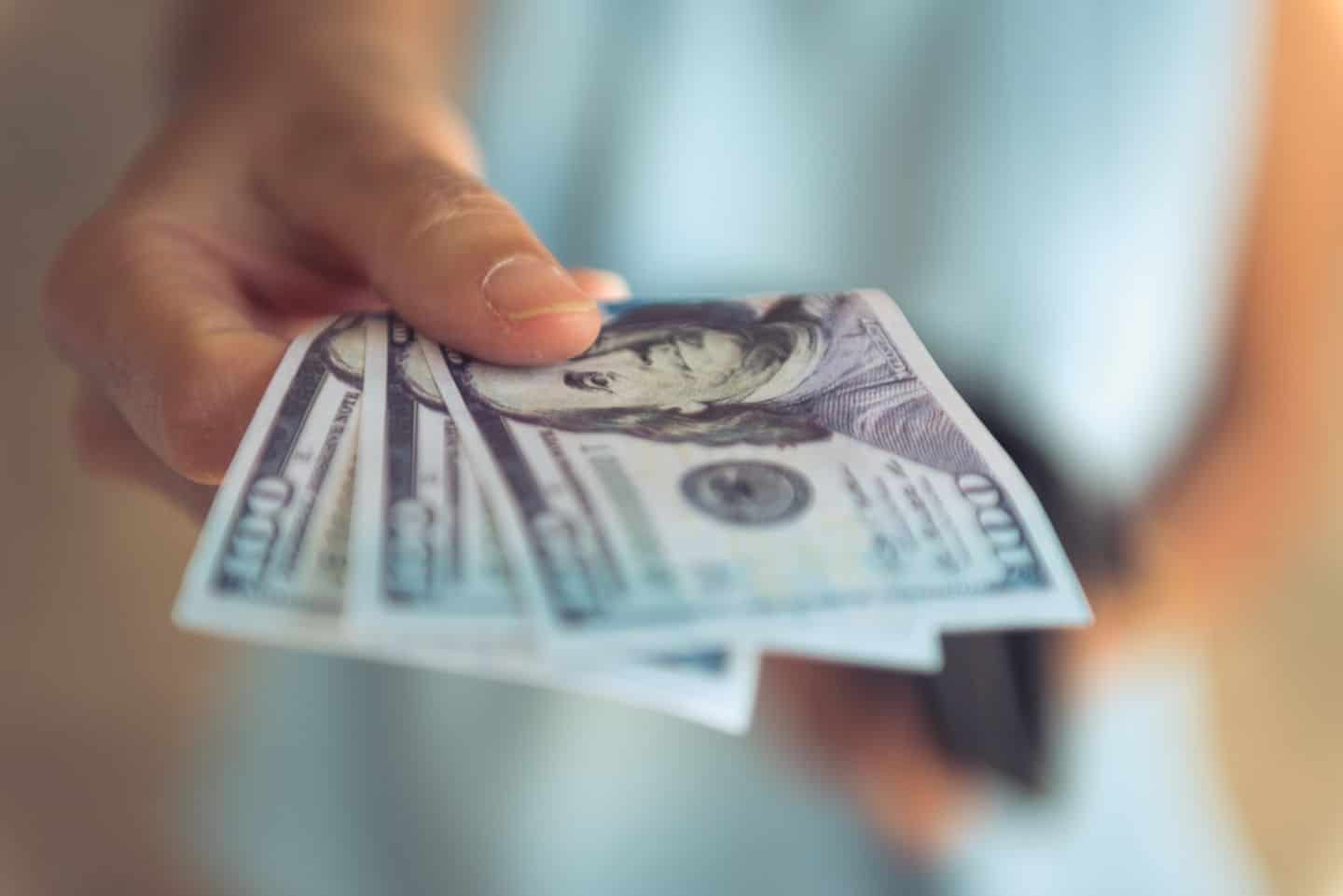 Best Jobs in the Gig Economy
Short on money? These flexible gig economy jobs will pad your wallet.
1. Deliver Food.
With all of the on-demand apps out there today this one is an easy one. All you need to have is a car or bike, in most cases. Apps like DoorDash and Instacart etc are easy to sign up for and start making money delivering food around your city. There are always people that are looking to get food delivered to their doorsteps.
Another great part about doing this is that you can pick your hours. If you have 30 minutes between classes you can do a ride or two. If you are only available 8-11 at night then you can work then. It is extremely flexible and you can make good money doing it.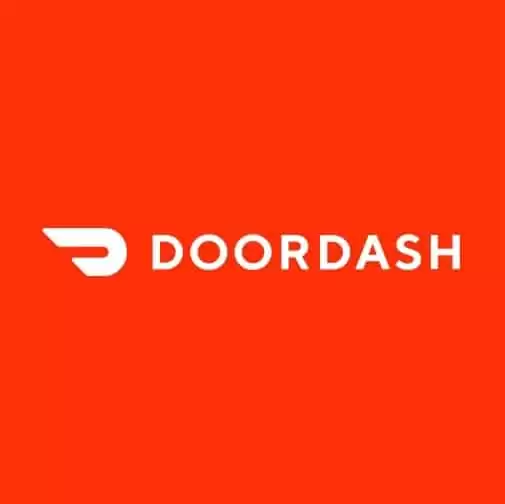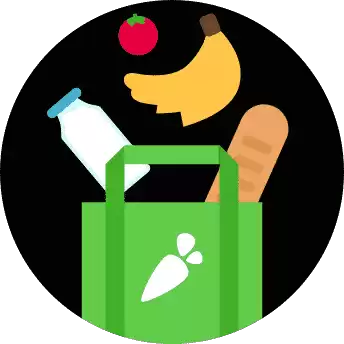 2. Taking Paid Surveys.
Taking online surveys with SurveyJunkie is a no-brainer. If you want to take surveys on your smartphone, I recommend taking surveys with Survey Junkie. Survey Junkie's interface is super smooth and intuitive (unlike the majority of other survey companies), and members are paid in cash via Paypal.
Oh, and Survey Junkie also has an 8.8/10 rating on Trustpilot — the highest of any online survey company. This is one is the more reputable survey companies out there and one of the best on the net. If you wanted to give paid surveys a shot, they are conveniently offering a registration bonus right now, so act fast.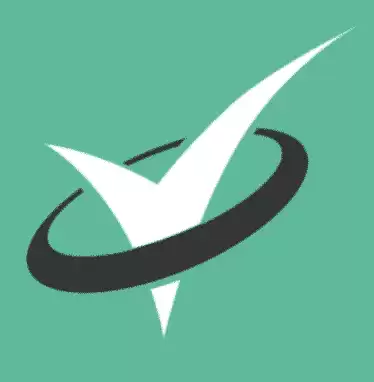 Survey Junkie
Survey Junkie has over 11 million members and pays them for taking surveys, trying out new products, and listening to music. You only need 1,000 points to cash out which you can accumulate in 30 minutes to an hour. Survey Junkie has over 11,036 positive reviews on TrustPilot.
Make Money Online
3. Search the Internet.
When you google make money from home, you probably won't find this option. The self-proclaimed king of the internet, Google, can now be found on almost every device whether it's a PC or a phone. This is why Swagbucks is now offering you the big bucks – relatively speaking – to use their own search engine: Search with Swagbucks.
How does it work? Simply ditch Google, sign up to Swagbucks, and earn as much as $5-$10 every month as you search which can then be cashed in for gift cards for big sites like Amazon.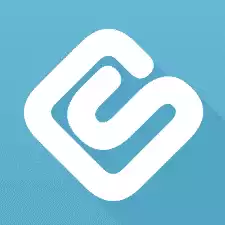 Swagbucks
If you want another quick way to make money online then give Swagbucks a shot. You'd be silly not too as the site has already paid out $441.9 million to its users.
Claim $10 Welcome Bonus
4. Become a Stay-at-Home Salesperson.
Like a door-to-door salesperson only with far less leg-work, hosting sales "parties" at your home on behalf of the likes of Avon and Pampered Chef is a great way to meet new people and make some money.
5. Walk Dogs.
This gig economy job is for all the animal-lovers out there! Dog-walking has 3 lucrative benefits – You get to spend time with your four-legged friends and you yourself get some exercise. You can find dog-walking gigs on Rover, Wag! and We Love Pets (exclusive to UK).
The most popular one currently is Rover. They are one of the nation's largest networks of pet sitters and dog walkers and can let you:
Set your own schedule and prices.
Offer any combination of pet care services.
Set size, age, and other pet preferences that work for you.
Users can easily search for the services they need, connect with a sitter or dog walker, and even book and pay securely without the need for cash, checks, or tips. You can learn more about becoming a pet sitter or walking dogs at Rover here.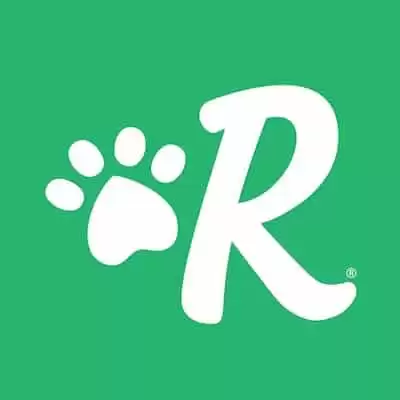 Rover
Dogs are one of the most fun creatures around making a side job such as this one fun and rewarding. Rover offers a number of dog-related services including dog walker, boarding, and house sitting.
Start Walking Dogs
6. Catering.
This is one of the easiest gig economy jobs to get into since a majority of the event managers are understaffed.
You can also easily accommodate a catering gig into your schedule, as parties are generally held during the weekends and during the holiday season.
You can find catering gig jobs on Indeed and Craiglist.com
7. Mock Juror.
Lawyers and legal representatives often use online mock trials to test out their case, work through the process, and gauge the reaction of an actual jury before they do it for real. Think of it like a wedding rehearsal dinner, only the people in suits here are far less likely to end up drunk by the end of the night…
Anyways, these mock trials need mock jurors, which is where you come in and find a lucrative gig economy job.
If you're interested in sitting in virtual court and earning a bit as you do, simply sign up at eJury.com.
8. Affiliate Marketing.
Affiliate marketing is when you have readers buying items through your blog or through click funnels. If they buy something by following your personal link, then you earn a cut of the sale.
That's how affiliate marketing works. You can easily start your own blog with our guide on WordPress. You can sign up as an affiliate and share your blog posts that have affiliate links via social media sites like Facebook or Twitter.
The more people that see your link, the more likely you are to land a sale.
Interested? Sign up to the MaxBounty network, or join some of your favorite online retailers like Amazon as an affiliate. In fact, check most every site you usually buy from online: chances are they'll have an affiliate program that you could become a part of.
Ready to make money with affiliate marketing? You can start your own blog here in under 15 minutes then sign up up for the best affiliate programs for bloggers.
9. Virtual Assistant.
If you have the skills to search the web and communicate well, then you've got the ability to pay the bills.
How so?
By becoming a virtual assistant.
Time-poor business owners or companies just don't have the time to complete those daily tasks that keep their heads above water. So that's where you come in!
Sites like Zirtual and Fancy Hands are looking for people like you to fill the role of virtual assistant for people like this, helping users complete tasks like making calls, scheduling appointments, and finding the best prices on a given product. In return, you get paid for each completed task.
10. Sell Crafts.
Some of us couldn't draw a stick figure to save their lives (guilty as charged!), but if you can wield a pen, paintbrush, or knitting needle like a weapon then chances are you could turn your hobbies into a real moneymaker.
This is nothing new. Arts and crafts have always found a place at local markets. Only now you have access to not just your local community, but the entire world!
This process couldn't be easier. Just sign up to sites like Etsy, RedBubble, or DeviantArt, create your own online storefront, and start listing your creations.
From here? Get the word out there via Twitter, Facebook, and other niche communities that might be interested in what you make, and start getting paid for the time you probably already put into a hobby that you love.
11. Start an e-Commerce Store.
Over the past few years some of my friends have quit their full-time jobs – one as a software developer and the other as a marketing manager – to focus on building e-commerce stores. Both started their stores while still working, and only made the leap after scaling the store to a full-time income. It doesn't take a full-time commitment to start an online store, though.
You can start a 14-day free trial with Shopify to get started. Shopify is the titan in the e-commerce niche, Shopify is the best e-commerce platform that has everything you need to sell online, on social media, or in person.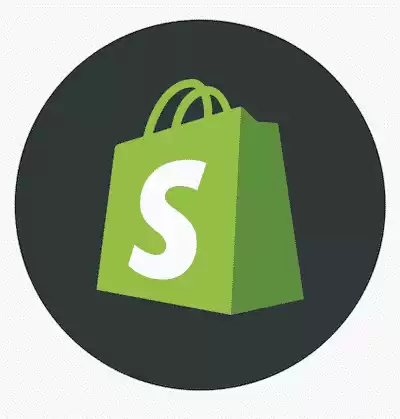 Shopify
Create an ecommerce website backed by powerful tools that help you find customers, drive sales, and manage your day-to-day. More than a million of the world's most successful brands trust Shopify to sell, ship and process payments anywhere.
Start Free Trial
12. Get Paid to Test Websites.
According to research, users judge a website in just 50 milliseconds!
This means there's a lot of pressure on business owners and web designers to get it right, first time.
And that's where you come in.
You've bound to have passed a judgemental eye over a website or two in your time online. Who hasn't? "Eeww, why did they pick that color?' or a 'Huh, this menu doesn't work at all'. Now sites like UserTesting want to pay you for it.
The process is simple. You just sign up, complete a test review, and when you receive a new website in your inbox you pass over it with that same critical eye and then eye up to your PayPal account for your payment.
13. Get Paid to Test Games.
Earning gig money by playing games sounds crazy. But a free Android app called Mistplay lets users play new games to earn points that can be redeemed for gift cards like VISA, Amazon, Target, Walmart and more.
If you download the free app you will get a list of all the available free games to play for money. The longer you play (the app tracks the time), the more you earn! Plus, they even offer some big in-game rewards — up to $20.
It takes minutes to sign up and it's totally worth it if you want to get paid to play games.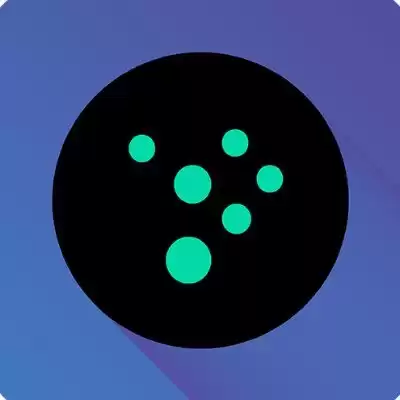 Mistplay
Earning money by playing games on your phone sounds like a dream. But Mistplay really pays you for playing new games with cash rewards.
Download (Android Only)
14. Use Amazon Flex to Flex Your Side Hustle Muscle.
The latest entry to this market space, Flex launched in Amazon's home market of Seattle and has since expanded to two dozen other markets.
You can earn up to $25/hour delivering packages to Prime customers in under one hour. You cover gas, maintenance, and any other car expenses. This is one of the more stable gig economy jobs since it is backed my Amazon.
15. Podcasting.
If you can build an audience for your podcast, then you can make some money through sponsorships, affiliate advertising, and other offerings. Companies regularly pay $250 to $500 for a 30-second advertisement on podcasts.
16. Start a Drop Shipping Business.
Oberlo allows you to easily import products from AliExpress directly into your Shopify store and ship directly to your customers – in only a few clicks. It's very simple to open a shop on Shopify and drop ship items in order to create a business without too much risk.
You can literally start and set up a dropshipping business without any type of product in one afternoon with minimal risk as Shopify has a 14-day free trial and Oberlo is completely free.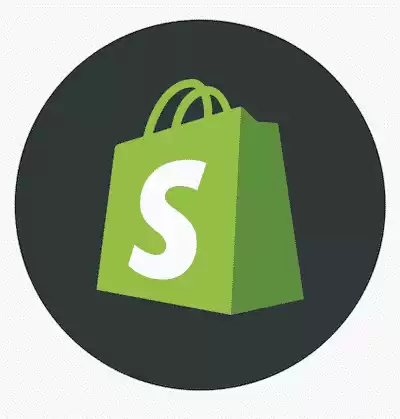 Shopify
Create an ecommerce website backed by powerful tools that help you find customers, drive sales, and manage your day-to-day. More than a million of the world's most successful brands trust Shopify to sell, ship and process payments anywhere.
Start Free Trial
17. Selling on Fiverr.
Fiverr is one of the best sites to find the top-paying and fun gig economy jobs in the world. The basic premise is "what would you do for $5?" You'll find everything from hilariously weird and useless gags to legitimate and genuinely helpful micro-business tasks.
Lately, I've been experimenting as a seller on Fiverr, and have found it a pretty successful avenue for selling website optimization services, article writing, and proofreading services.
Fiverr can work for you as both a seller and a buyer. It is a great way to make money and also you can find millions of services. Best $5 I've ever spent was using a Resume Revision service and now I receive way more employer callbacks now after the revisions. If you want to know which service I used, leave a comment below.
18. eBook Publishing.
Are you a good writer? You could write an eBook on your topic of choice and sell it on Amazon, Payhip, Lulu, Smashwords, Kobo Writing Life, PubIt! and many other websites that start you out in your side hustle as a published eBook author.
19. Make Extra Money Driving.
If you're free nights and weekends, you can earn extra cash driving your fellow citizens around. You can earn money by driving with Lyft– if you have a car, it's a perfect way to make a good amount of extra cash whenever it's convenient for you. A lot of people do this full time, so you can imagine that's it definitely possible to do this on the side and make extra money and be able to save it.
Once you're a driver you can choose to turn the app on or off and drive whenever you have some time to spare. You can do this 2-4 times a week on your commute and can easily make up to $2,000 each month.
20. Moving Service.
Still wondering how to make money with gig economy jobs? Well starting a moving service in a college town is really cheap and really easy. All you have to do is find a couple of buddies that want to start a moving service with you. Then make some flyers and hand them out. Post on a few local social media pages. Go knock on your neighbor's door.
All college students must move at the beginning of the year and at the end of the year. Most of the time it is from dorm to dorm, dorm to apartment or apartment to apartment. Due to this, you only have to move things a short distance. I.e. fewer costs and fewer chances of damaging items.
Start-up costs are very low. You can go to Walmart and get moving boxes for about $1 a piece. Most colleges allow you to print a few hundred pages a semester for free. Design your own fliers and print them at the computer lab.
For less than $20 you can land your first client! Trust me, parents don't like to move their kids. It is a lot of work and regular moving companies can be quite expensive. Don't overcharge and you can move A LOT of people each fall and spring.
21. Event Organizer/Promoter.
Do you love the social scene at your school? Why not take advantage of it? You can work with local groups and organizations to schedule and promote events. There are always going to be local bands, groups, bars, etc that want to get their name out there. If you enjoy being part of the social scene then this can be a great option for you. It will also help you build skills, like marketing, for future jobs and/or side hustles.
22. Freelancing.
Freelancing is how I first started making money on the side. It was one of my favorite go-to gig economy jobs.
Freelancing can be a wide array of things:
You can build websites.
Manage social media accounts.
Design logos.
Write articles.
Create videos for business.
Translating and much more!
There are a ton of great websites that making freelancing extremely easy. They help you get your services out there and help you find clients. My personal favorite site is Fiverr. I have built many websites for clients using Fiverr. You are able to list a ton of different services, such as the ones listed above. You can offer your services for as little as $5 and up to thousands of dollars. The more you sell and the more reviews you get the higher the level seller you become. The higher your level the more options you have when listing your services.
Other great sites are Freelancer and Upwork. Both of these sites are great for both Freelancers and people looking for freelancers. Check out one of these sites and start making money on the internet!
23. Virtual Assistant.
As a gig economy worker, you can maintain multiple sources of income including working as a virtual assistant. A virtual assistant is a self-employed professional who is hired to provide administrative, technical or creative help to clients through online mediums.
Companies and small business owners generally outsource virtual assistants, so this is a sector where the demand for freelancers is extremely high.
You can pick up projects from sites like Upwork, Fiverr and Freelancer.
24. Coaching/Consulting.
Becoming an online coach or consultant for others is becoming more valuable as are in the information age. If you are very savvy at social media or are a fitness expert then selling your time and hopping on a Skype call or Google hangouts is a great hustle. You don't even have to start your own website at first, you can list your services on Fiverr.
25. Resume Writing Service.
What is one thing that every college student will need towards the end of their college career? A kick-ass resume. Resumes are difficult for many people to write. They are, however, very easy once you know how to write a great one.
Spend some time learning how to write a great resume.
There are a ton of great resources online from very reputable sites. I went from having NO CLUE how to write a resume to be awesome at it. How do I know I was awesome at it? Every human resource or hiring manager that saw my resume commented on it. They asked how a college student with no experience could have such a great resume.
Learning to write a resume is not difficult, it just takes a little bit of time to learn. Once you learn it then you can repeat the same process for each individual resume your write. Then you can start charging for your Resume & Cover Letter writing services on Fiverr.
26. Advertise on Your Car.
This is some seriously passive income. Companies such as Carvertise will pay to put a wrap on your car, and then pay you to simply drive you regular routes with the advertisements on your car. You can get the right to say "no" to a particular ad you're uncomfortable with the content of the ad. Most companies pay you between $100-$400 a month to advertise on your car. Not too bad.
27. Babysitting.
According to UrbanSitter, babysitters are known to make $15.71 per hour.
It is a good idea to babysit for family and friends as a beginning. You will be able to gauge if you have the required patience and aptitude to deal with kids.
Also, trust is an extremely important factor for parents while hiring for babysitters. By starting off with your friends-family circle, you will be able to earn reference & experience letters which will give a huge credibility boost for your profile.
Here are a few websites through which you can find babysitting gigs:
28. Handyman Services.
A handyman is someone who is skilled in tackling "fix-up tasks" like repairs and maintenance work.
Handyman work includes gardening, plumbing, electric and mechanical repairs, etc.
Apart from making a few extra bucks, you also save on taxes.
29. Medical Studies.
Being a human guinea pig is not a bad idea after all, especially if you can earn up to $15,000 per project (Some clinical trials do shell out that kind of cash!)
Research and clinical trials test the effect of drugs and medicines to determine their efficiency.
While the money may look lucrative, one must do thorough research before nominating himself/herself for a study regarding the safety measures and side effects.
In case you want to explore this option, here are some resources you should check out:
30. Event Anchor.
This is one of the ways to make money on the side even if you have a full-time job. Anchoring/hosting events is an opportunity to put your speaking skills to use.
To start off, you can register yourself with your local event management agencies and put the word out on social media.
31. Brand Ambassador.
This is suited to students with people, sales and marketing skills.
A brand ambassador is an incentive-based program, where students are paid to promote a particular brand on campus.
Tasks can range from wearing company merchandise, getting registrations or social media promotions.
Campus ambassador opportunities are posted on job and internship sites like LinkedIn and Indeed.com
33. Hosting a Meet-Up.
This is one of the more creative ways to make money. But you can really earn money by doing this. Organizing meet-ups are a great way of meeting new people and earning money on the side. One of the best gig economy jobs that pays.
The task is simple: Create a community of like-minded people and charge them a membership fee for each community event.
Meetup.com is globally the most popular website for finding & creating meet-ups.
34. Become a Social Media Manager.
Fan pages on Twitter or Facebook require people to connect with them. Log on to Fiverr and get jobs for maintaining social pages. You can also do simple things like create pins for people's Pinterest Account or retweet people's tweets and earn if you have a large following.
Making More Money with Gig Ecnomony Jobs Gives You Freedom
The best gig economy jobs are not limited to just making extra money. In the current skill economy, they are a great asset to your resume and freedom.
In fact, you might actually find your career calling and there is a possibility of a side gig turning into a full-time job. By making extra money, you can go on more vacations, buy a bigger home, or save for retirement.
So try out a few different gig economy jobs that you are interested in. It may take a few to find one that ultimately sticks. But when the going gets tough, remember that your freedom is at stake. Keep pushin'.
For you: What are some gig economy jobs that you've tried in the past? How did it go?