Research shows that there are 80+ apps installed on the average smartphone. But with that said, people aren't using all of those apps. The average person uses 9 mobile apps per day and 30 apps per month.
Are you using apps to save money?
Whether it's preparing to buy a big-ticket item, building a nest egg for retirement, or just saving dimes and dollars for paying back student loans, saving money is crucially important.
But it doesn't have to be painful — especially with a powerful personal computer in your pocket disguised as a telephone. Here are 24 apps to help you save money — for today or tomorrow.
24 Best Money Saving Apps
In case you need a new personal finance app in your life, here is a list of the best money savings apps for 2022.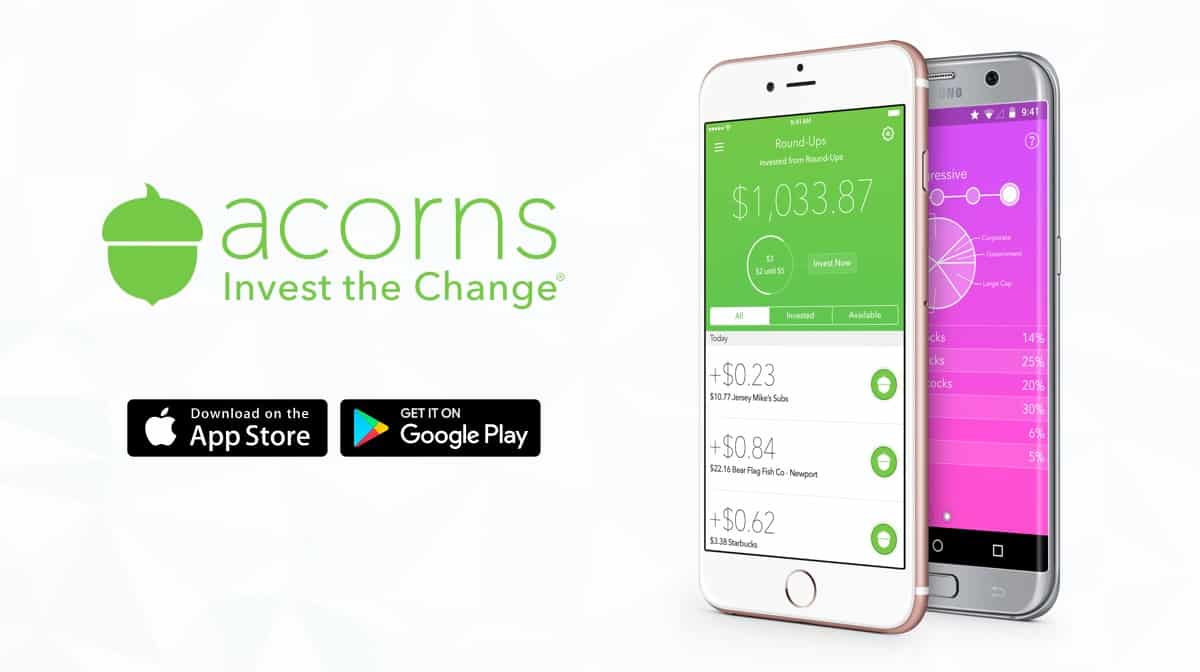 Acorns offers a mobile and web app. It functions by saving small amounts of money automatically, this time by rounding up your purchases to the nearest dollar on a linked account or card and by investing the difference in your Acorns account. The service recently launched "Acorns Later" — a full-featured retirement account that that's perfect for anybody without an employer-sponsored retirement plan.
Best for
Acorns is best for anybody looking to invest on the cheap. When choosing a savings account, you should consider Acorns. Because your money is being invested, it will be subject to risk from market volatility especially if you choose an aggressive portfolio that invests in stocks heavily.
Price
For just $3 a month, you can open an Acorns investment account and invest without even thinking about it. Use an Acorns sign up bonus to get up to $10 simply for joining.
Offer Expiring Soon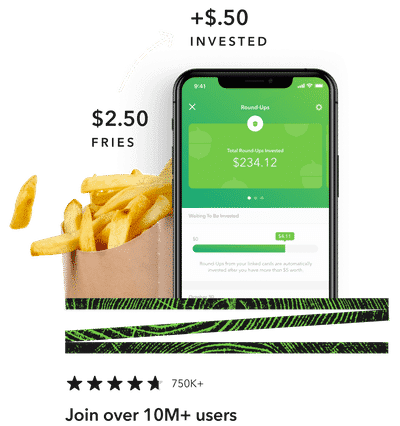 Acorns
In under 3 minutes, start investing spare change, saving for retirement, earning more, spending smarter, and more. Invest with as little as $5.
Get My $10 Bonus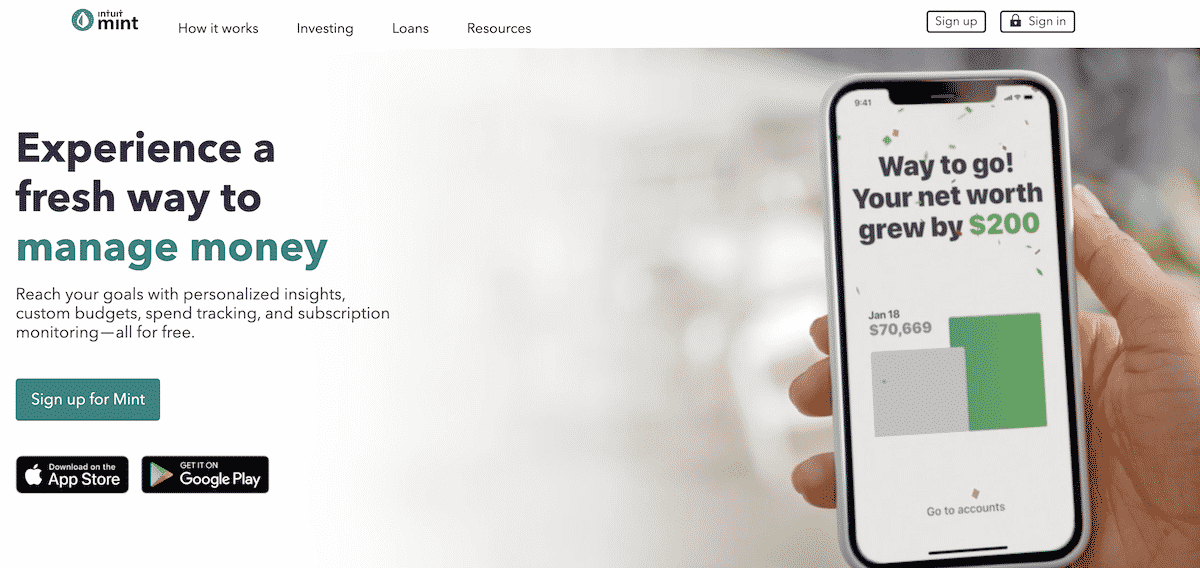 Mint styles itself as your personal finance consigliere. By linking your major financial institutions and ATM cards, Mint delivers a top-down view of your entire financial life. You can build and fine-tune a budget, create an emergency fund, manage your money and look over your credit score — all for free.
Best for
Mint is best for anybody who wants a holistic view of their entire financial life. The app is most powerful for folks with varied accounts and credit cards. It is similar to Personal Capital, allowing you to monitor your net worth.
Price
Mint provides its service at no cost. There are premium services if you need an accountant to check your financials or advice on specific topics, but the basic service is free.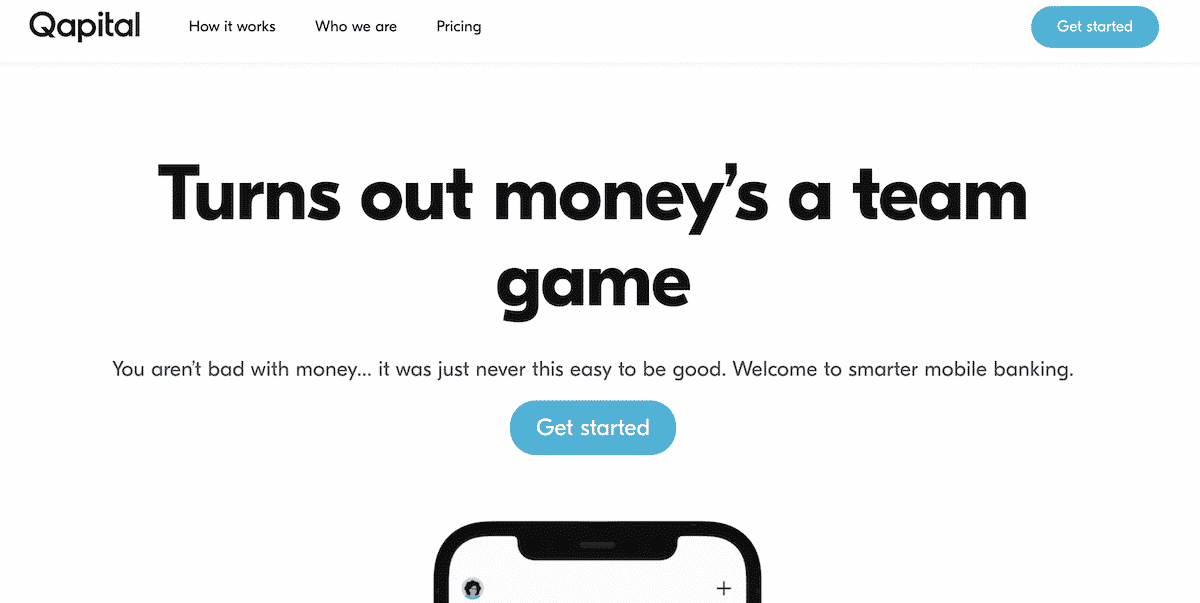 Qapital is another mobile-focused savings app that makes automatic or manual deposits based on your income. But it goes a step further than some of the others by offering a social and family component, where you can save money as part of a group, as well as robust goal-setting features for when you have specific savings milestones in mind.
Best for
Qapital is best for anybody looking to save on a group level or who wants goal-based savings.
Price
Qapital is free to use with basic services. Upgrading allows for unlimited savings accounts, advanced goal-setting and automation based on triggers like time of day or location.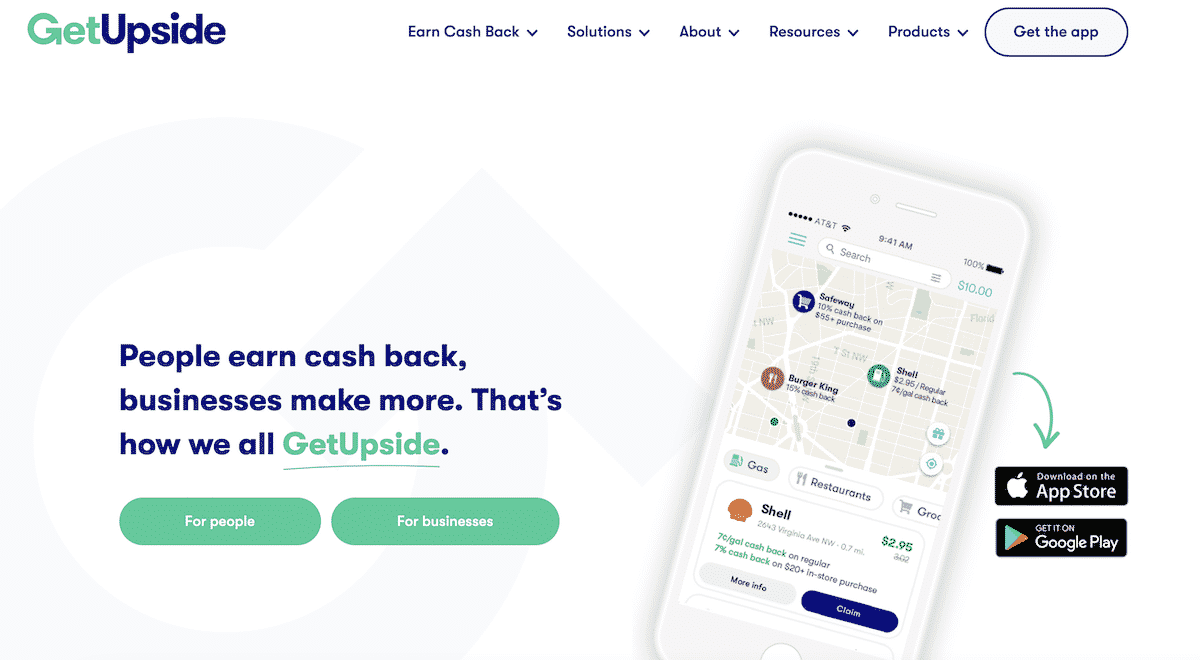 If somebody out there enjoys buying — and overpaying for — gasoline, we've never met them. That's what GetUpside is for. It offers several tools for frugal drivers. First, it'll show you the lowest gas prices near you. You can also use it to calculate MPG. Or, for long road trips, you can find the best gas prices in advance and add them as stops on your itinerary.
Best for
GetUpside is best for those who want to save money on gas and find the cheapest gas prices in their area.
Price
GetUpside is free to use. It makes money by advertising for gas stations and other products. Additionally, you'll pay a small extra fee if you want to add multiple stops in advance.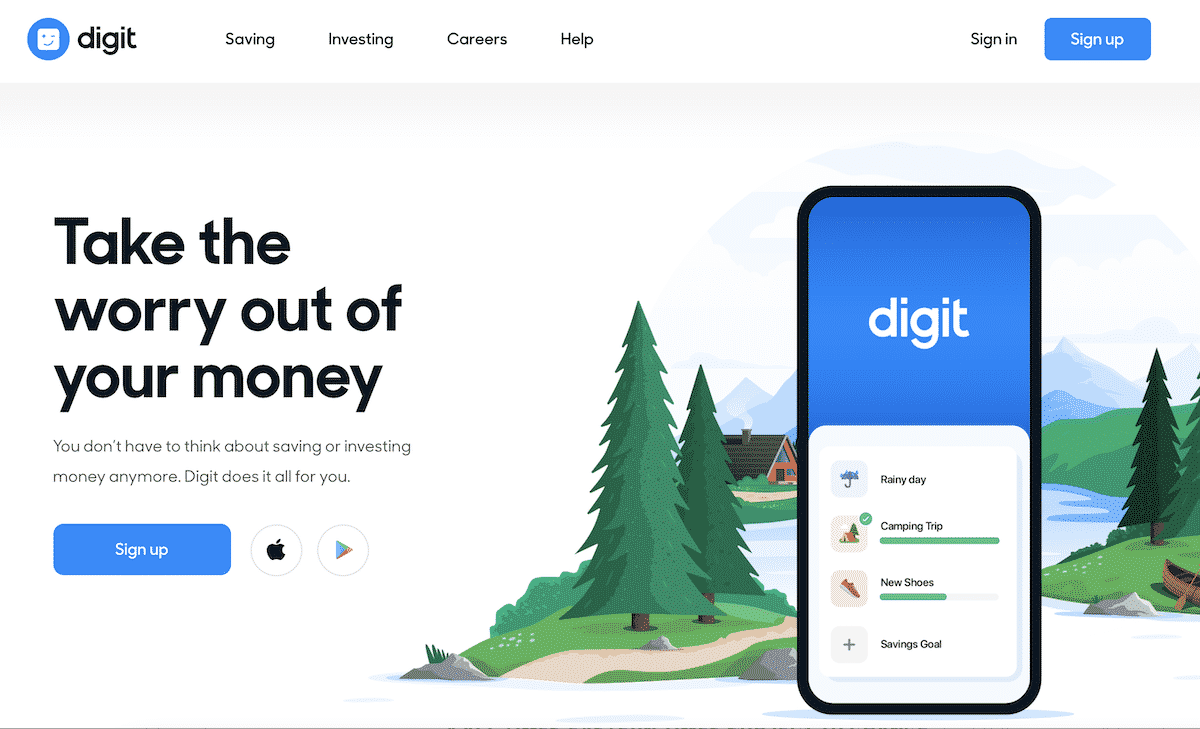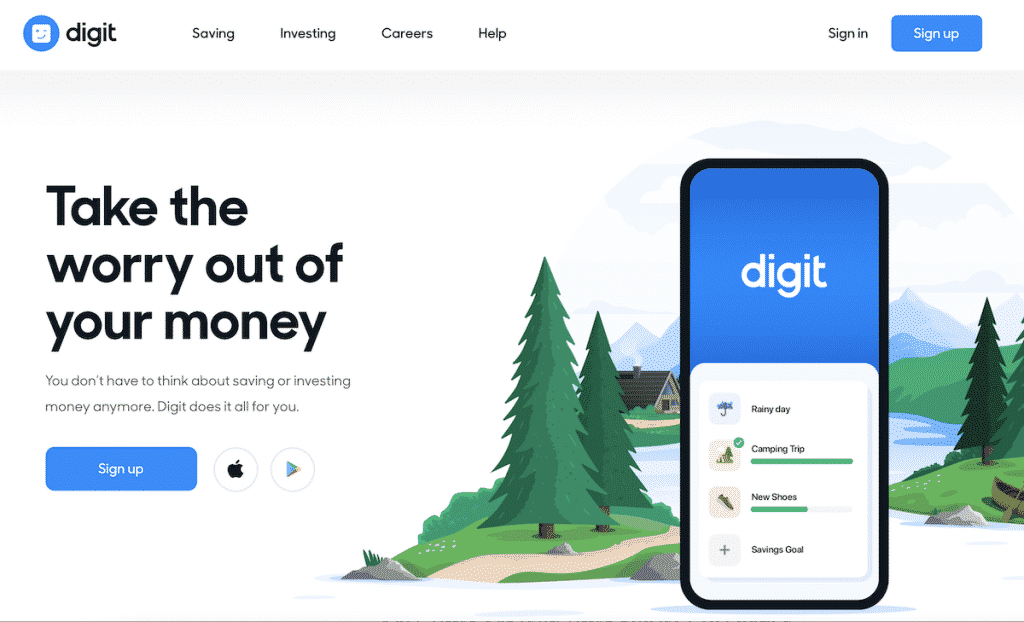 Digit is essentially an money-saving and money-making app with a goal of making savings a mindless task for its users. The app is a micro-savings platform that analyzes your spending to determine the perfect amount that you can save over time. Then it makes automatic withdrawals and transfers it to your savings without you even thinking about it.
As Digit's CEO Ethan Bloch had it, the goal of the app is to make saving as easy, stress-free and automatic as possible even if you're a broke college student.
Best for
Digit can help people save money without feeling like they're often struggling to remember all of their financial obligations. The Digit savings app has an average 4.7 rating out of 206,937+ reviews on the App Store and a 4.6 rating out of 35,358 votes in the Google Play store.
Price
$5 per month after a 30-day free trial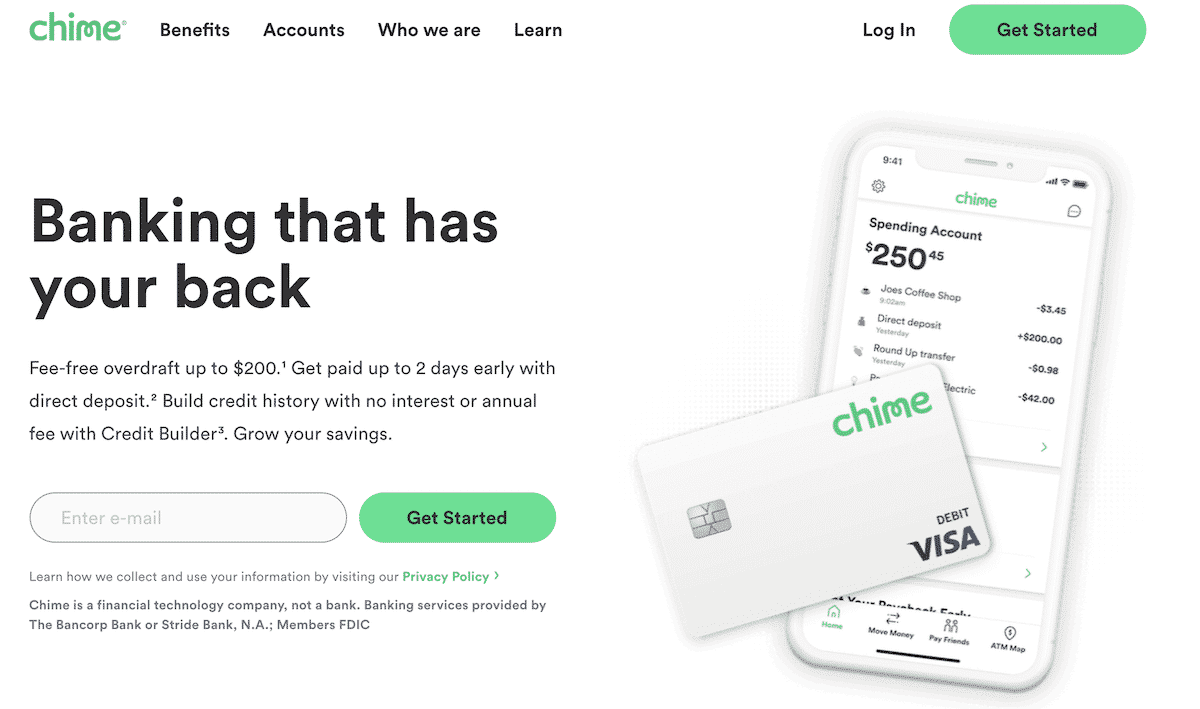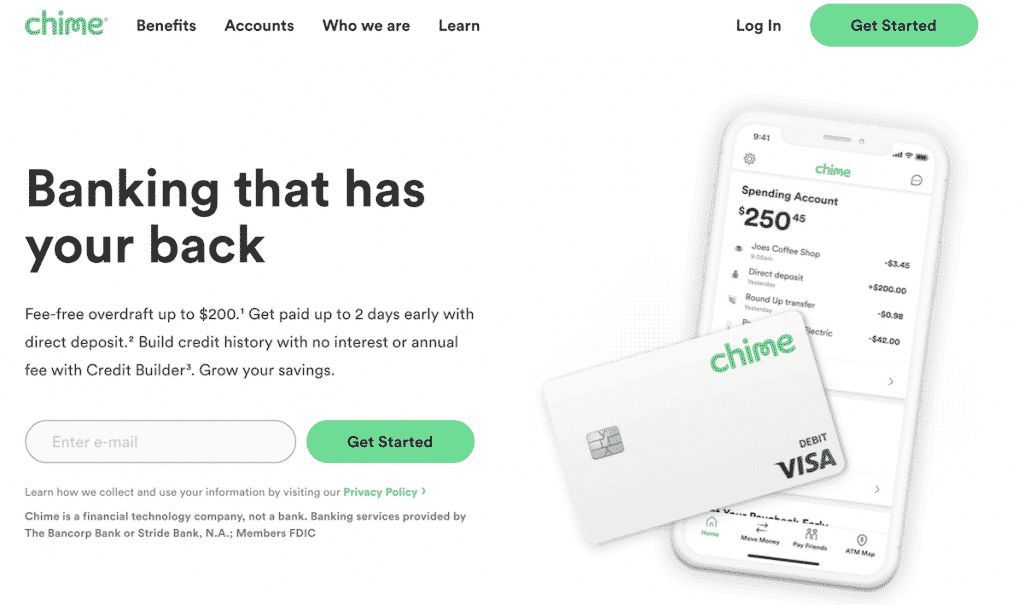 Chime brands itself as an award winning mobile banking app and debit card.You can set your checking account to commit 10 percent of incoming paychecks to savings automatically. Additionally, some purchases you pay for using your Chime account are eligible for earning cash back.
Best for
Chime is best for those who want a newer way to bank. They offer so many benefits over traditional banks such as fee-free overdrafts up to $200, getting paid 2 days earlier, and letting you grow your savings.
Price
It charges no monthly account fees and doesn't require a minimum balance.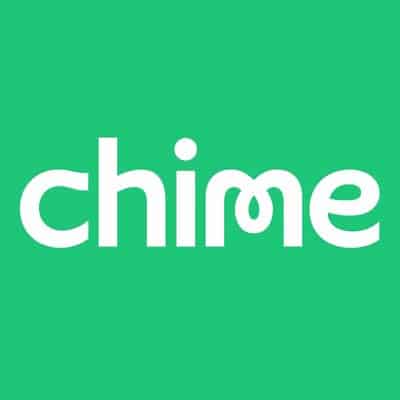 Chime
Chime will spot you up to $200 if you accidentally overdraft. And even better: they won't charge you a dime.
Get Spotted $200
Chime is a financial technology company, not a bank. Banking services provided by, and debit card issued by, The Bancorp Bank or Stride Bank, N.A.; Members FDIC.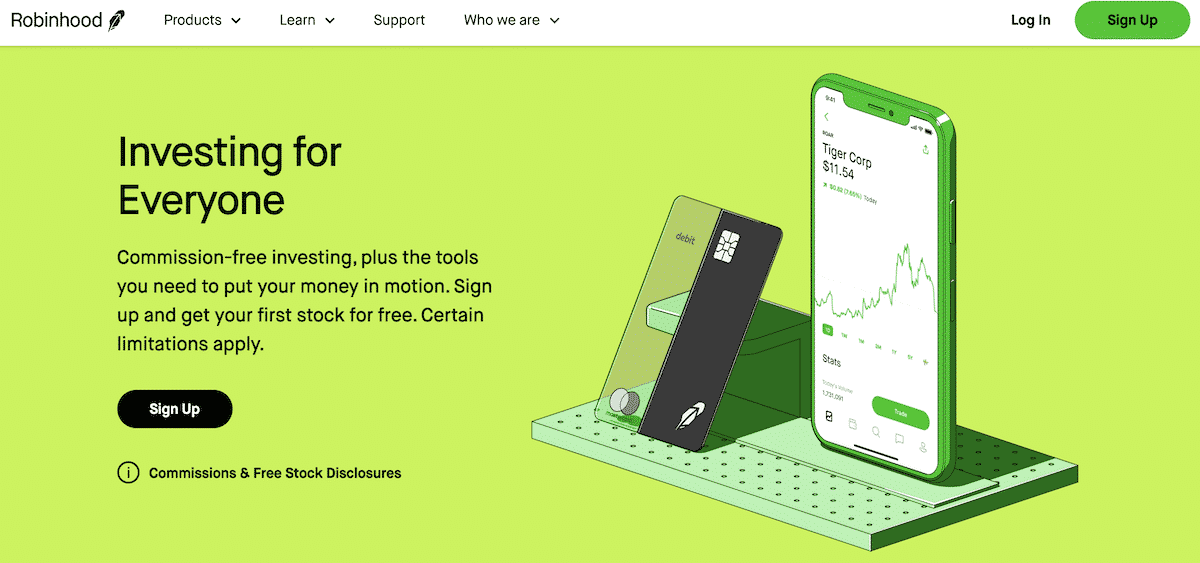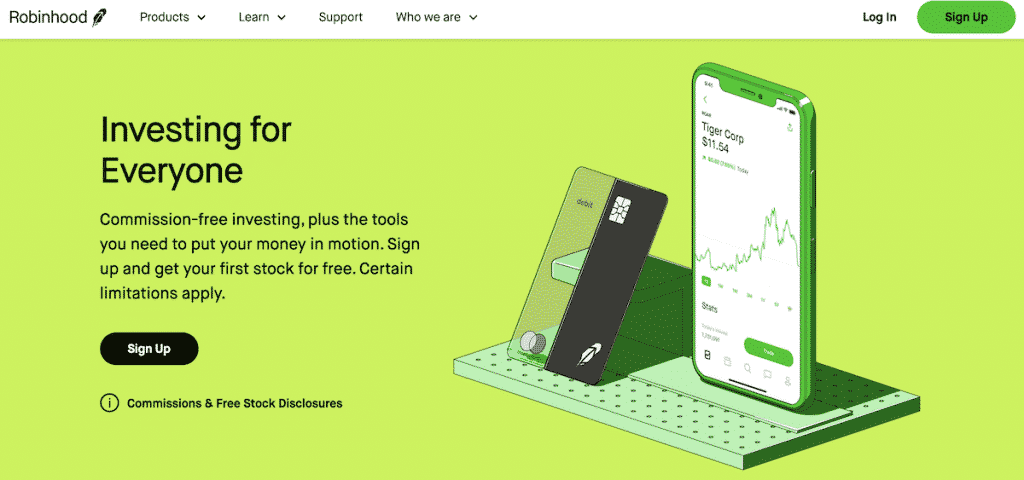 In underprepared hands, an investing app is a money-loser rather than a money-saver. Robinhood offers free stock and bond trading and an intuitive interface, so it's a smart way to play the market while saving the money you'd otherwise lose to commissions.
Best for
Best for those who want to have an easy to use brokerage that lets you buy stocks, ETFs and crypto for free.
Price
Investing with Robinhood is commission-free, now and forever. They don't charge you fees to open your account, to maintain your account, or to transfer funds to your account.
Get free stock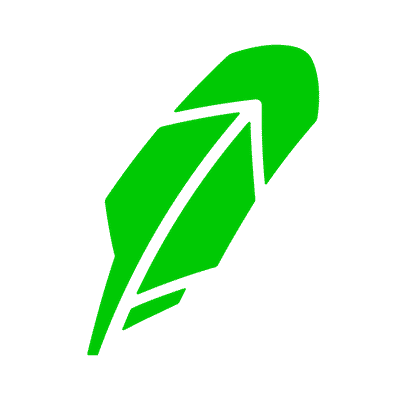 Robinhood
Robinhood offers commission-free stock, ETF and options trades, a streamlined trading platform and free cryptocurrency trading. New users can get a free stock worth up to $225 just for joining.
Claim Free Stock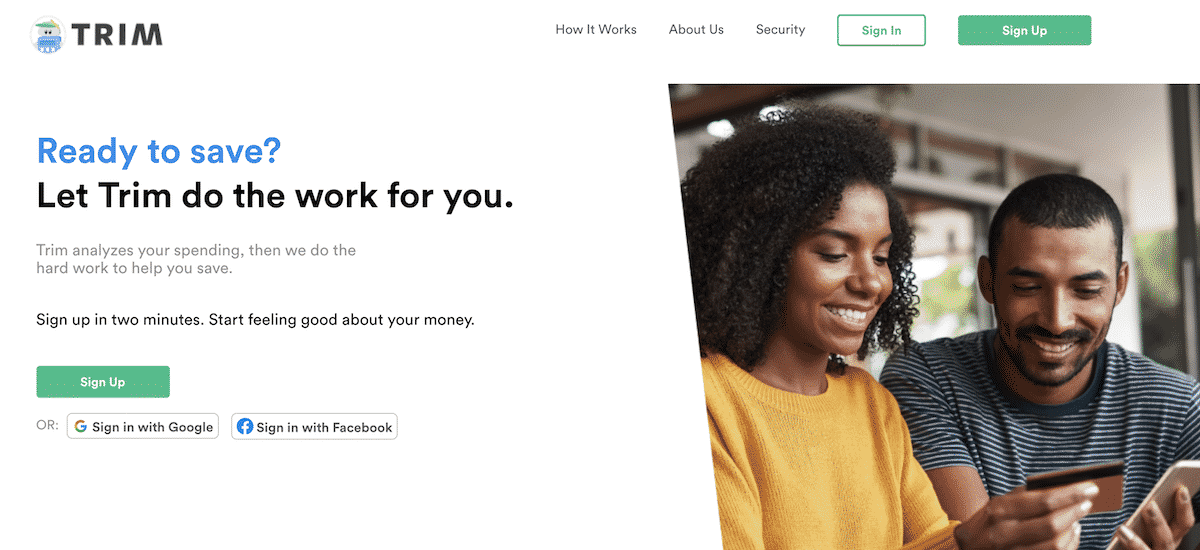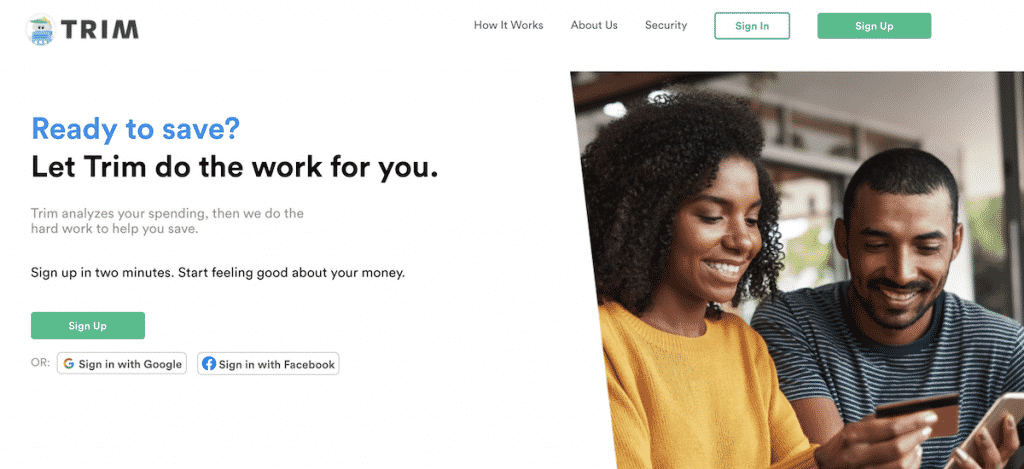 Trim makes the bold claim that its machine learning-facilitated app platform saves its users one million dollars per month. How? By looking over your finances and canceling unused subscriptions, finding more affordable utility and service providers and generally looking for waste and redundancy. Give it a try.
Best for
Those who want to save money — Trim claims they can save you up to 30% on your bills by finding all of the ways you could be under-billed.
Price
If they reduce the amount you pay (which they do most of the time), they will take up to 33% upfront of your annual savings in one credit card charge.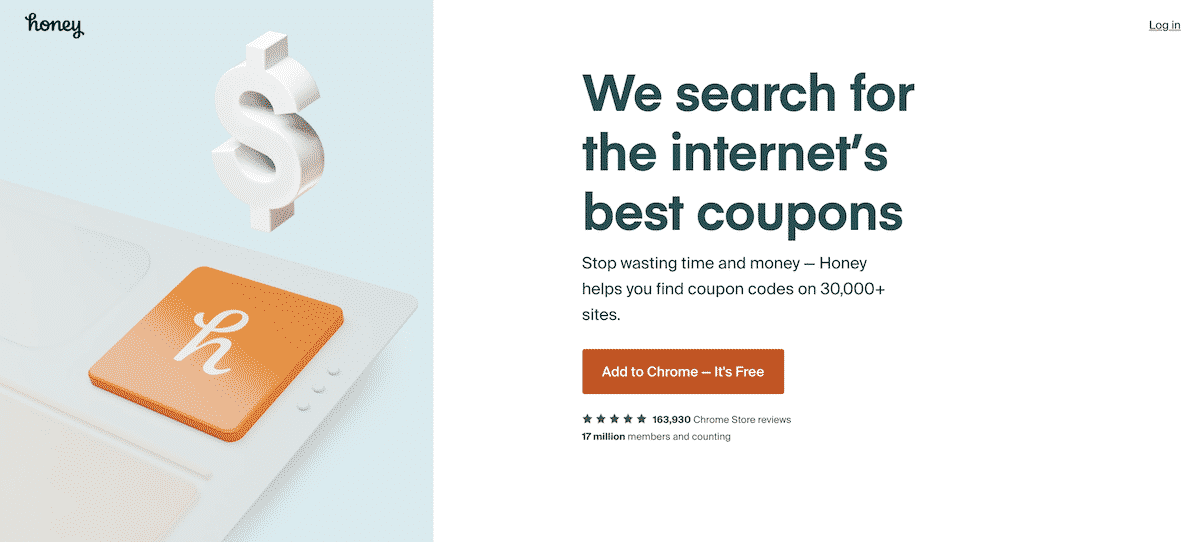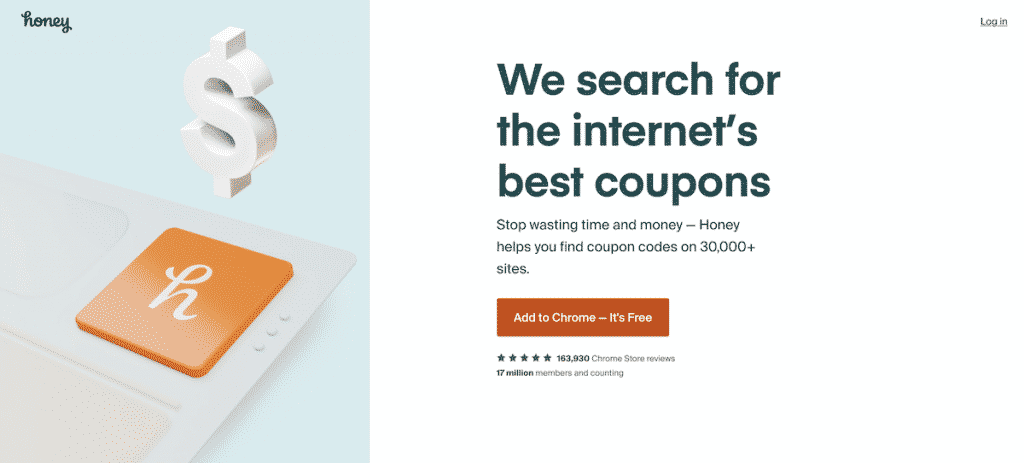 Honey is a browser extension for Safari, Firefox and Chrome rather than a standalone mobile or web app — but it's a potential life-saver just the same. After you install it, Honey keeps an eye on the checkout process at major internet retailers and automatically finds current coupon codes to apply to your order.
Best for
You should Honey if you want to stop wasting time and money by having them find coupon codes on 30,000+ sites.
Price
Honey is completely free.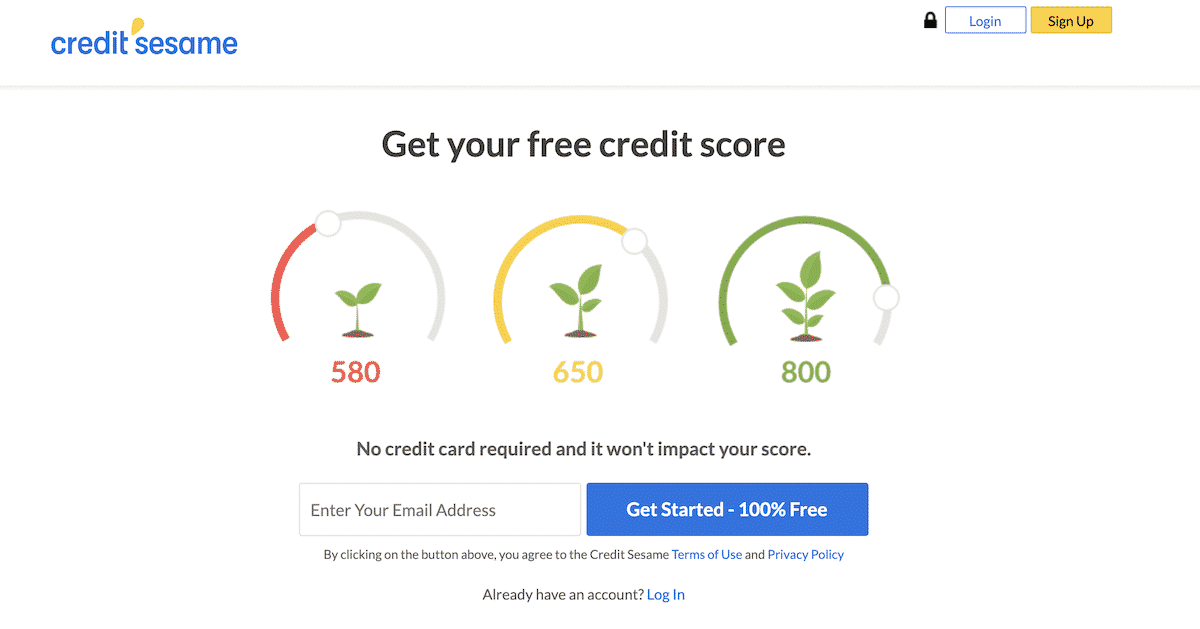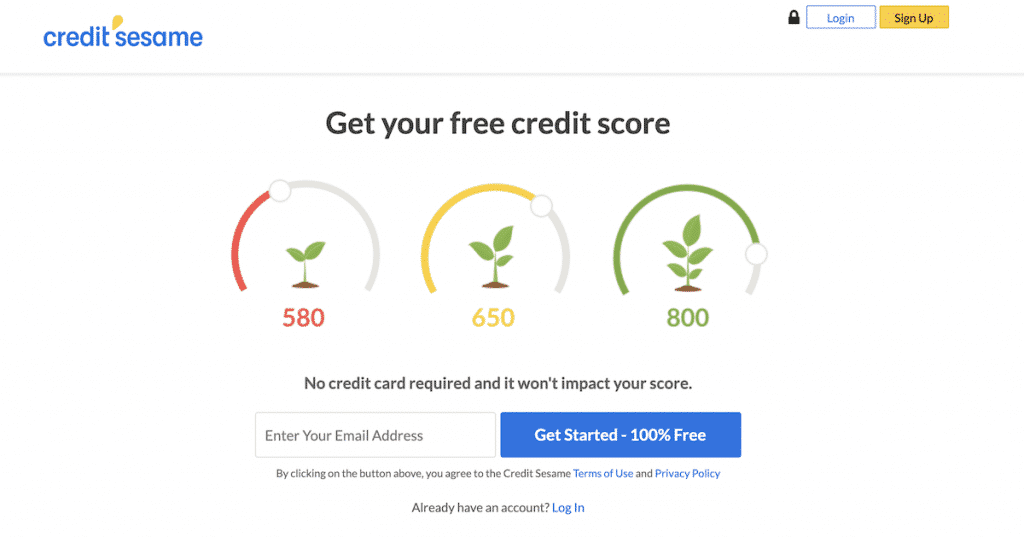 Sometimes, saving money for the future or a major purchase requires a little personal finance triage first. If that's the case, the Credit Sesame app is a good starting point for anybody who wants to find out where they stand credit-wise and get some practical tips for improving it, saving money on ordinary expenses while you do so.
Best for
Credit Sesame is good for those who want to see their credit score for free. Although, most credit card providers provide this, but if yours don't, it's a must have.
Price
Credit Sesame is 100% free, no credit card is required and it won't impact your credit score.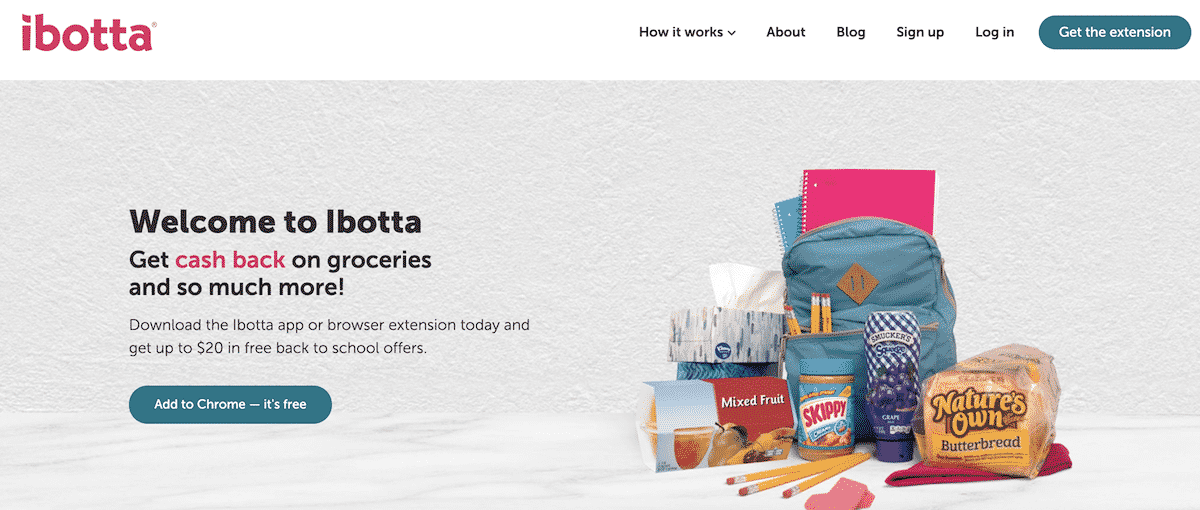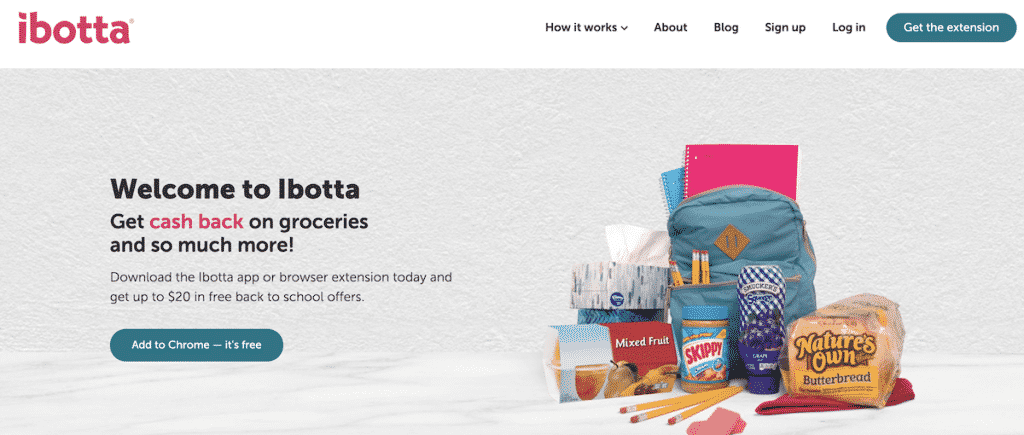 You can probably file this one under "sounds too good to be true but isn't." Ibotta is an app that works with 300 major retailers, including big-box stores, to help you get some money back, retroactively, on purchases you already make regularly. Some users report savings of up to $25 in their first month without changing their shopping habits.
Best for
Those who want a grocery savings app that's been around the block for years. You can get 10 dollars now by signing up and claiming your first offer.
Price
Ibotta is completely free to use.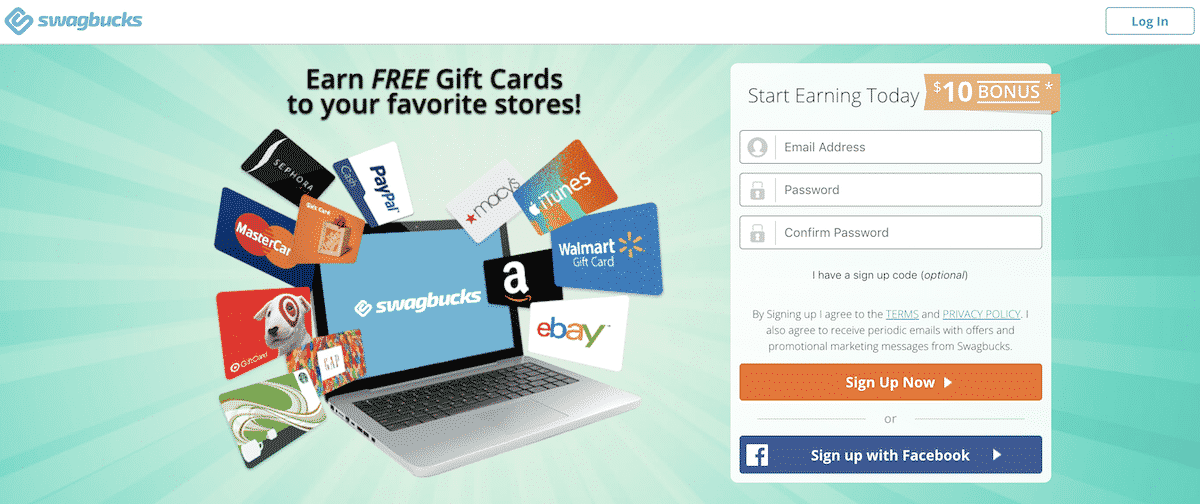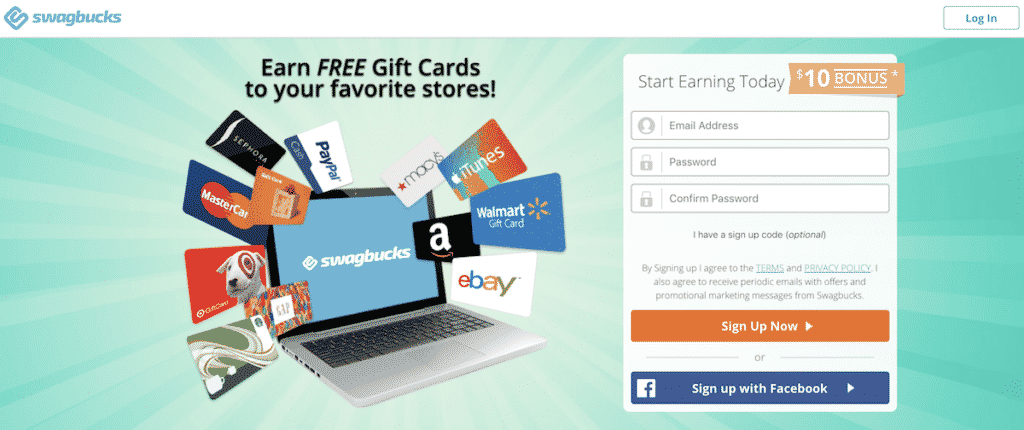 If you're looking for a way to browse for cool deals, search for specific items, conduct paid surveys and generally earn a little bit back on all of the shopping research you'd be doing anyway, Swagbucks is for you. After you link a PayPal account, most of your activity on the app — from doing product searches to providing marketing feedback — helps you earn points toward cash rewards.
Best for
Swagbucks Coupons is worth using if you are already using Swagbucks to make extra money on the side. You can make $100 fast a month by using the site and earning through various ways.
Price
Swagbucks is 100% free to use.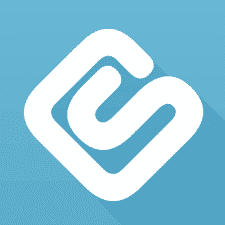 Swagbucks
If you want another quick way to make money online then give Swagbucks a shot. You'd be silly not too as the site has already paid out $441.9 million to its users.
Claim $10 Welcome Bonus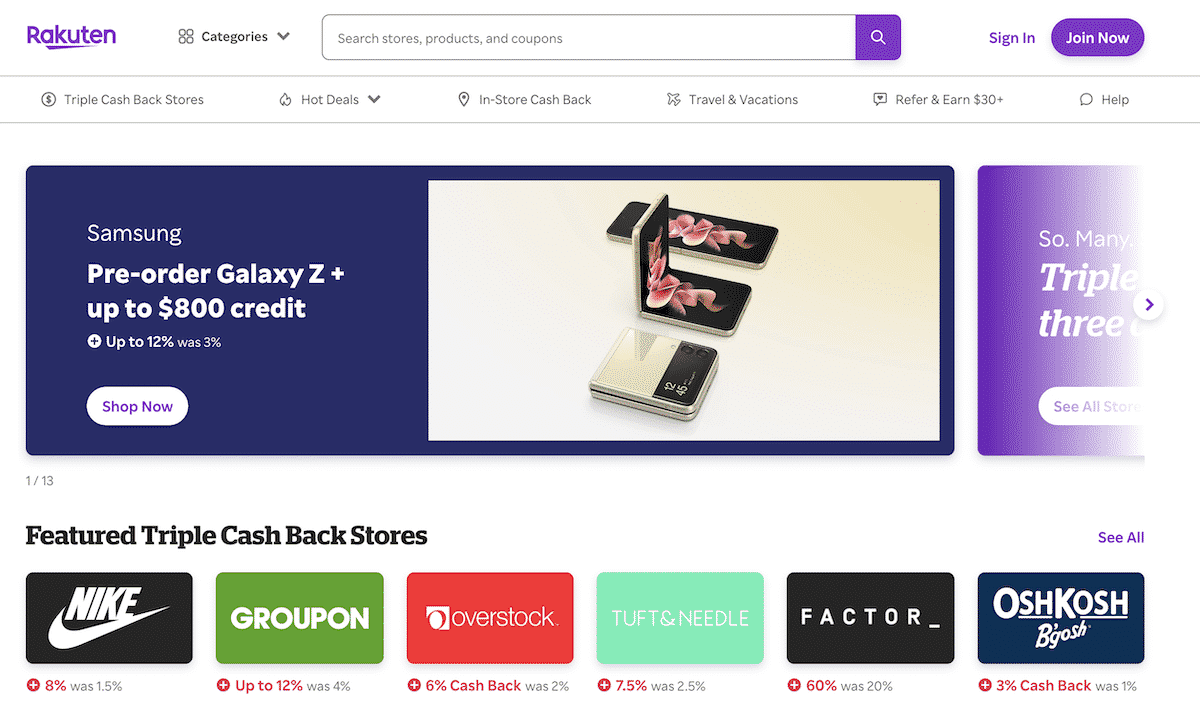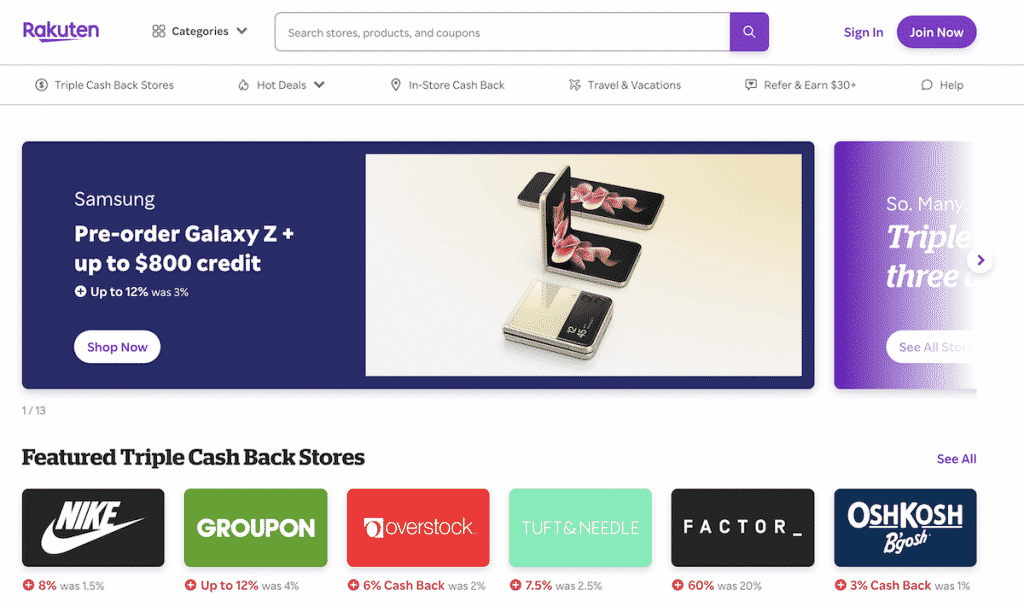 Rakuten functions a little like an outlet store for 2,500 internet retailers. By making Rakuten your "shopping portal," either through the web app or a browser extension, you have access to thousands of great deals — up to 40 percent off — on almost anything you can imagine, straight from your retailers of choice.
Best for
Rakuten is one of the best money saving apps available for avid online shoppers.
Price
Rakuten is 100% free to use.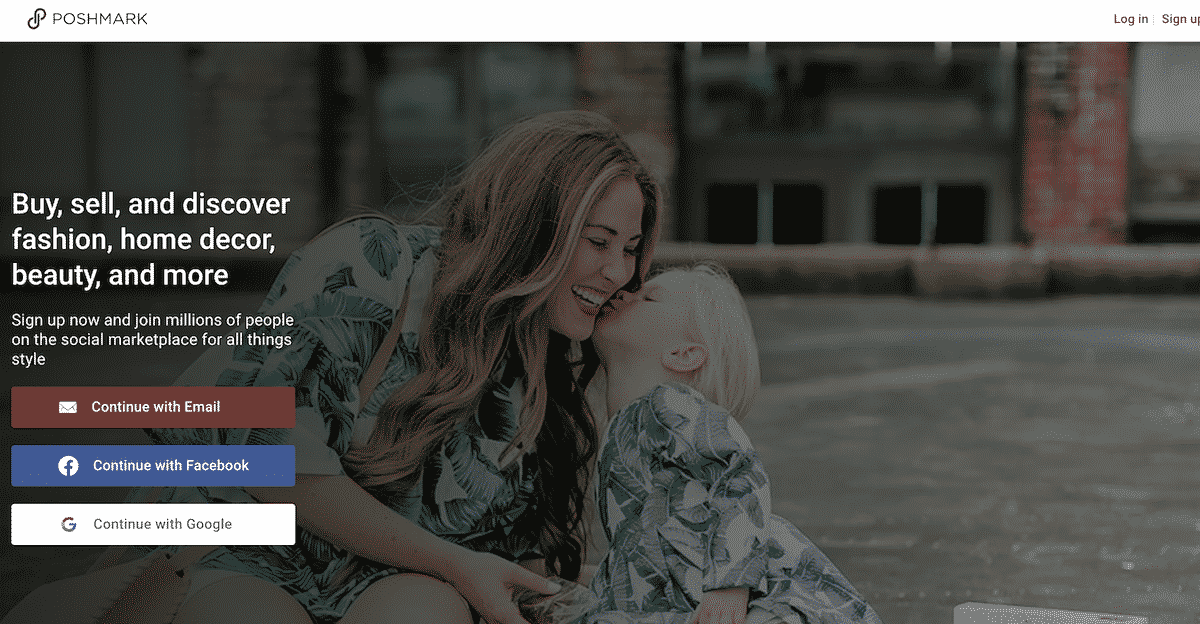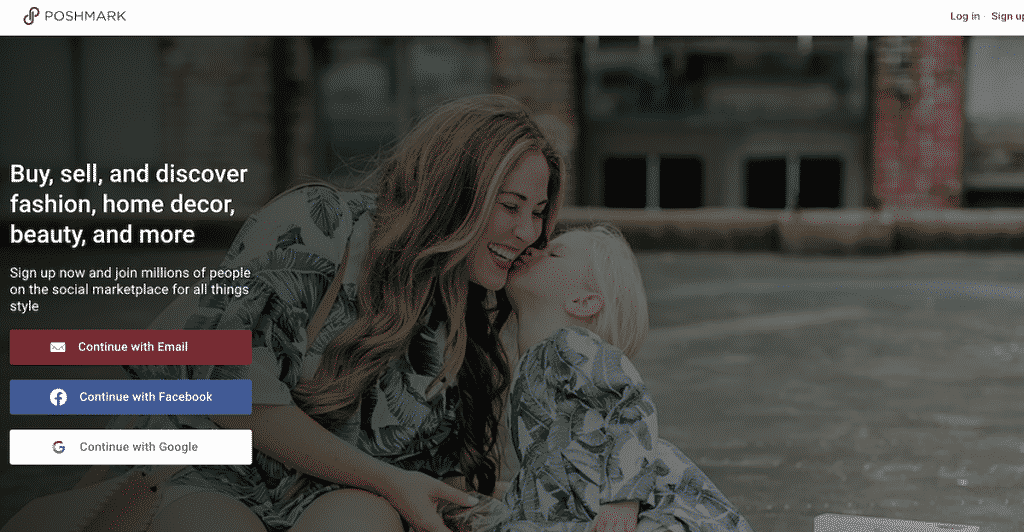 You can think of the Poshmark app a little like a high-end thrift store. It's a mobile-first peer-to-peer digital marketplace where people can buy, swap and sell clothing, footwear and fashion accessories by sought-after and luxury brands, sometimes for 70 percent off the "rack price." For items where counterfeiting is a worry, Poshmark offers authenticity checks for purchases over $500.
Best for
Depending on your spending habits, Poshmark can save you a ton of money on used clothing, fashion, home decor, beauty, and more.
Price
Poshmark is free to use.
Other Money Saving Apps to Consider
These other money saving apps should be considered as well if you like saving money.
Checkout 51 is an excellent tool for anybody who frequently shops for household groceries and other items. Using the app is easy — you create a free account and then upload receipts of purchases you've made for qualifying items. Checkout 51 keeps a continually updated list of manufacturer deals and sends you cash back any time you buy something for which there's a posted deal.
Boxed is an app and online service that combines most of the benefits of a warehouse store membership — BJ's, Costco, Sam's Club, etc. — with the convenience of home shopping. Signing up is free, and there is no membership fee — just free shipping in the lower 48 and wholesale prices for bulk amounts of groceries and household products.
Nothing is frugal about dining out in restaurants — but if you do it right, even infrequent visits could help you earn back a little something. OpenTable is an app that makes securing table reservations on a mobile device painless. However, you also earn points for each reservation and can cash out for affiliated restaurant gift cards or Amazon gift codes.
This is a web app and browser extension but potentially significant results. It works exclusively with top retail stores like Amazon.com and provides historical overviews for the price of almost every item. If you want to uncover the best times to buy online from Amazon, Capital One Shopping is an indispensable tool.
As the name suggests, "B of A" is one of the biggest financial institutions in the country. And they've recently upped their game for savings and checking account holders by adding a "Keep the Change" feature to their account apps. This rounds up your purchases to a whole-dollar amount and saves these small amounts as deposits to your savings account.
Whether you have an employer-backed retirement account or a personal Roth IRA, there's a good chance it's serviced by Fidelity. Using the mobile and web app, it's easy to watch your accounts grow or make additional one-time investments in your future as often as you can afford to do so.
No matter the skill, sometimes we need some coaching — and saving money is no different. With this in mind, the Clarity Money app helps you find and cancel hidden recurring expenses like subscriptions and bad habits. It'll also deliver insights — using a web or mobile app — about negotiating your costs lower and suggesting financial products that could help, based on your profile.
It's got an on-the-nose name, but maybe straightforwardness is exactly what you want in a financial app. You Need a Budget has long been a favorite because it makes it easy to account for all of your spending, prioritize your expenses, understand basic and advanced budgeting techniques and save easily for unforeseen emergencies — or just a rainy day.
24. Your Regional Bank or Credit Union's App
To close, let's reflect on the fact that there's often no better way to get a handle on your finances than to make them more accessible. To that end, find out if your regional credit union or bank has a mobile app. If they do, it means you can go everywhere with the means, in your pocket, to move money between accounts, check your balance or identify questionable transactions right when they happen. If saving money is the goal, then keeping your eyes on your money in the first place is step one.
Best Money Saving Apps Summary
The best money saving apps can really help you curb your overspending and help you automate your savings. It's a win-win for your financial goals and your wallet. Money saving apps go hand in hand with financial independence apps, so go learn more in order to curb the alarming rate of millennial financial literacy.